Every company likes to be recognized for its achievements and long hours dedicated to their clients. Luckily, that possibility has become a reality for us here at the MAD Group in San Diego.
We are excited to announce that our company has been recognized by Clutch, an independent third party reviewer of B2B companies around the world, as a top San Diego branding agency in their press release.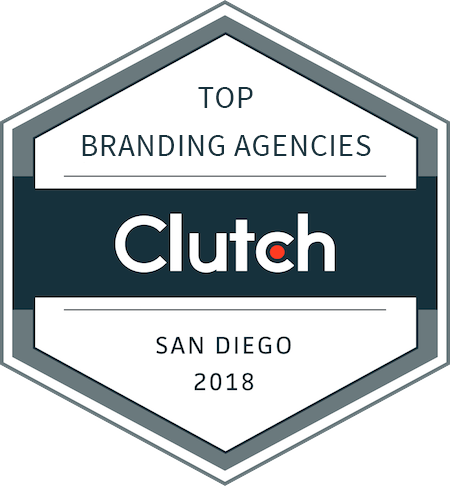 This achievement makes us especially proud because of the way it was earned. The main way Clutch conducts their research is by calling previous clients and publishing their feedback as a review on each company's profile.
Our profile boasts six of these client-based interviews, with an overall rating of 4.8 out of 5 stars! We are proud of this achievement because it means that we are delivering quality work and experiences to our customers, which has always been our ultimate goal.
Providing exceptional experience is what Inc. wrote as one of the cornerstones for creating brand loyalty. We want to continue having clients from any part of the world choose us over other branding agencies, which is why these Clutch interviews are so valuable to us!
One of our clients, Yujin Robot Inc, told Clutch that "M.A.D. Group has treated us as more than just a client. They can think from the customer's perspective, bringing in a lot of passion."
In addition to this achievement, Clutch's sister website, The Manifest, has named us one of the top 20 branding companies in San Diego for 2018!
With each new achievement, we continue to stick to our business and marketing values, but also take note of what unique aspects of our company brought us here in the first place. We look forward to learning how to better serve our clients in the future and to continue being recognized for it!