Did You Find Us On Google?

Now It's Your Turn To Be Found!


Hire A

No-Nonsense

San Diego SEO Expert.
An SEO Expert In 2022 Has To Have A Team To Handle
All The Moving Parts—Welcome To MAD SEO!
In 2022 it takes a tremendous amount of daily oversight and teamwork to move your Google ranking to the top. We are a company that grinds away at the details to move you up in ranking. It's not just about knowledgeable technical nerds who set it and forget it. It takes people that think like business owners who look at the "why" and then do what it takes to move you up. With a group of dynamic experts to boost your ranking, make Mad Group your go-to San Diego SEO Expert!
Mind-Blowing SEO Stats for 2022.
More Leads!
"57% of B2B marketers stated that SEO generates more leads than any other marketing initiative."
Source: Hubspot
High Close Rates!
"Leads from search engines have a 14.6% close rate, while outbound leads (eg. direct mail) have a 1.7% close rate."
Source: Newscred
More Exposure!
"81% of people perform some type of online research before making a large purchase."
Source: Forbes
Expert SEO - Search Engine Optimization
If you can't be found on the internet for a common search term or product/service search, you might be missing many sales opportunities. Why not utilize the best SEO firm San Diego offers? Search Engine Optimization (SEO) is the process of helping you get found on Google and Bing for searches that are relevant to you. I Here are some of the San Diego SEO Services we provide:
Keyword Research and Analysis

Technical Website Optimization Edits

Title Tags, Description Tags, Keyword Tags

Website content tweaks (headlines, body text, etc.)

Link Building, Link Audits, and Management

Keyword Research and Analysis

Competitive Research

Google Penalty Checks

High-Authority Guest Posting

SEO Blog Writing

Directory Citation Building

Automated Review Systems

Google Maps & Google My Business Updates

Reports & Analysis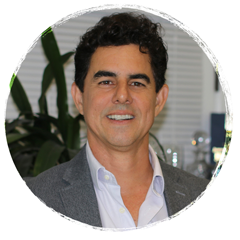 Request A FREE SEO Analysis
And Consult To See What
We Can Do For You.
Positions Up On Google In 3 Months!
3498 More Visitors Per Month To A Local
San Diego Website — In Less Than 3 Months!
In January this year we recommended SEO services to one of our existing clients. Our client Better Off Med Spa in San Diego just opened last April in a very competitive market. When we started the SEO program they only had an average of 12 people visiting the website each day and they weren't ranked on the first page for any search terms.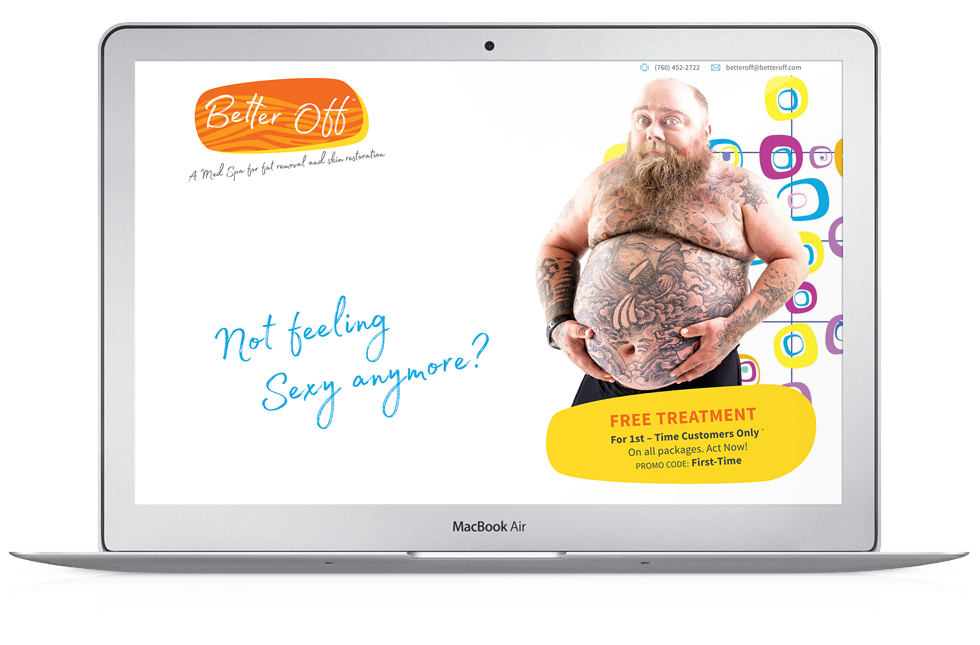 Big Results In The Second Quarter Of 2022
We started to lay the groundwork for our SEO program in the first month. We worked on strategy, the technical parts of the website, the content, and the foundational backlinking. As you can see there was no real change of visitors to the website in the first month which is typical.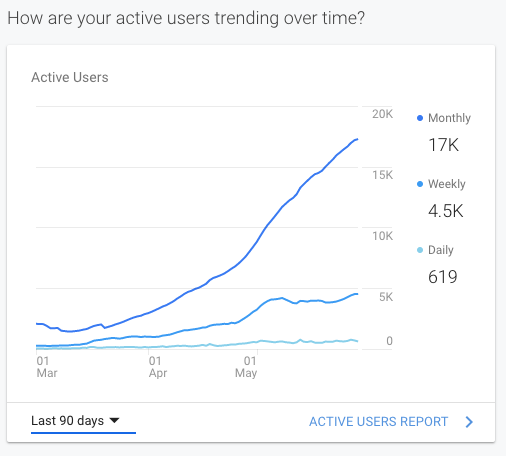 Our Brilliant SEO Expert Created A Great Plan...
We focused on the medical side of the services she offered and wrote blogs that we felt would boost her Med Spa as an authority in her market. In addition, we created content for services that were more in demand than some of the higher-priced services. This not only broght more phone calls and inquiries, but also more cross-sales to the higher-priced services.
Note: The blogs are getting more Google traffic
than the home page and other pages.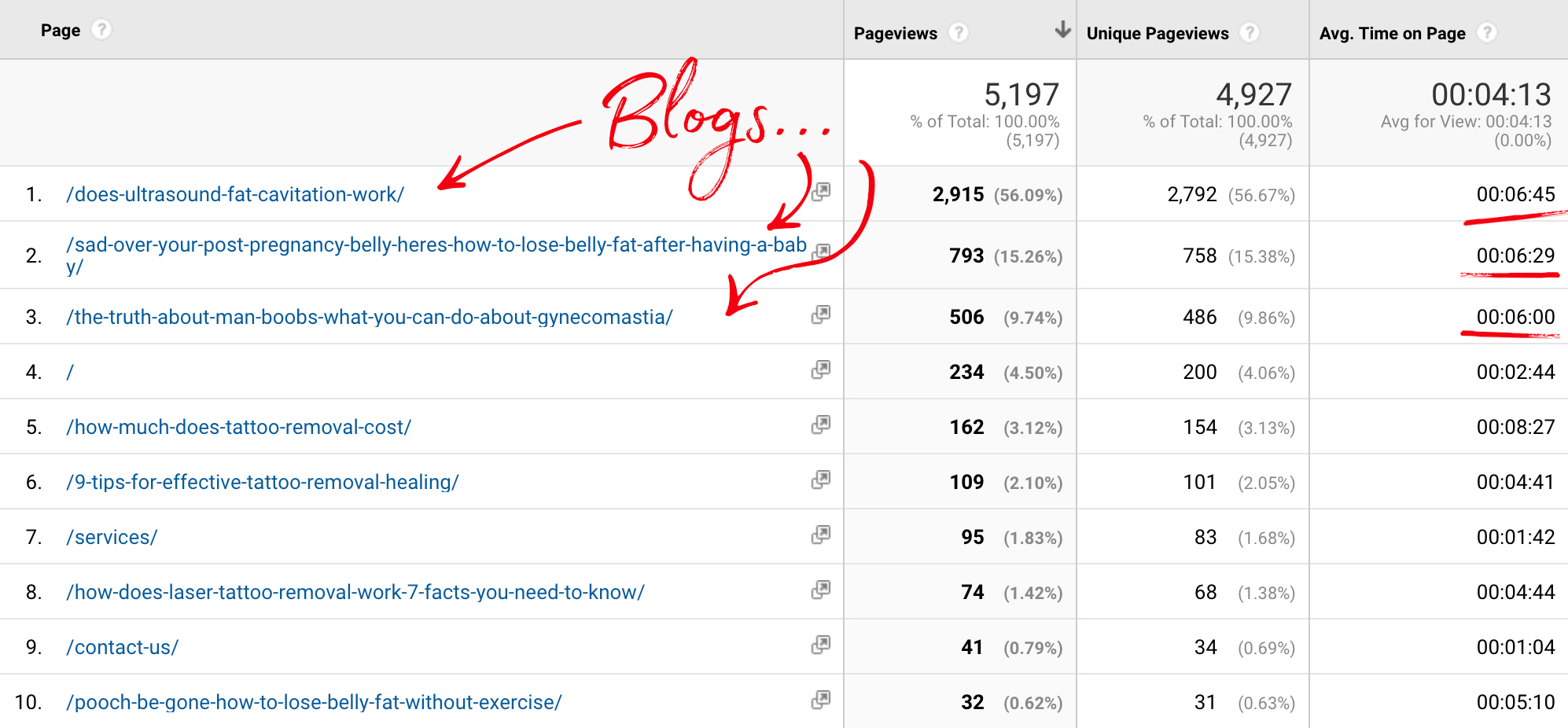 #1 & #2 Positions On Google
Typically when a company works on your SEO they may go after typical keyword searches. At MAD Group we create great out of the box strategies along with technical solutions. When you do the research on these obscure titles you will find many variations of the search terms which invariably generate more traffic.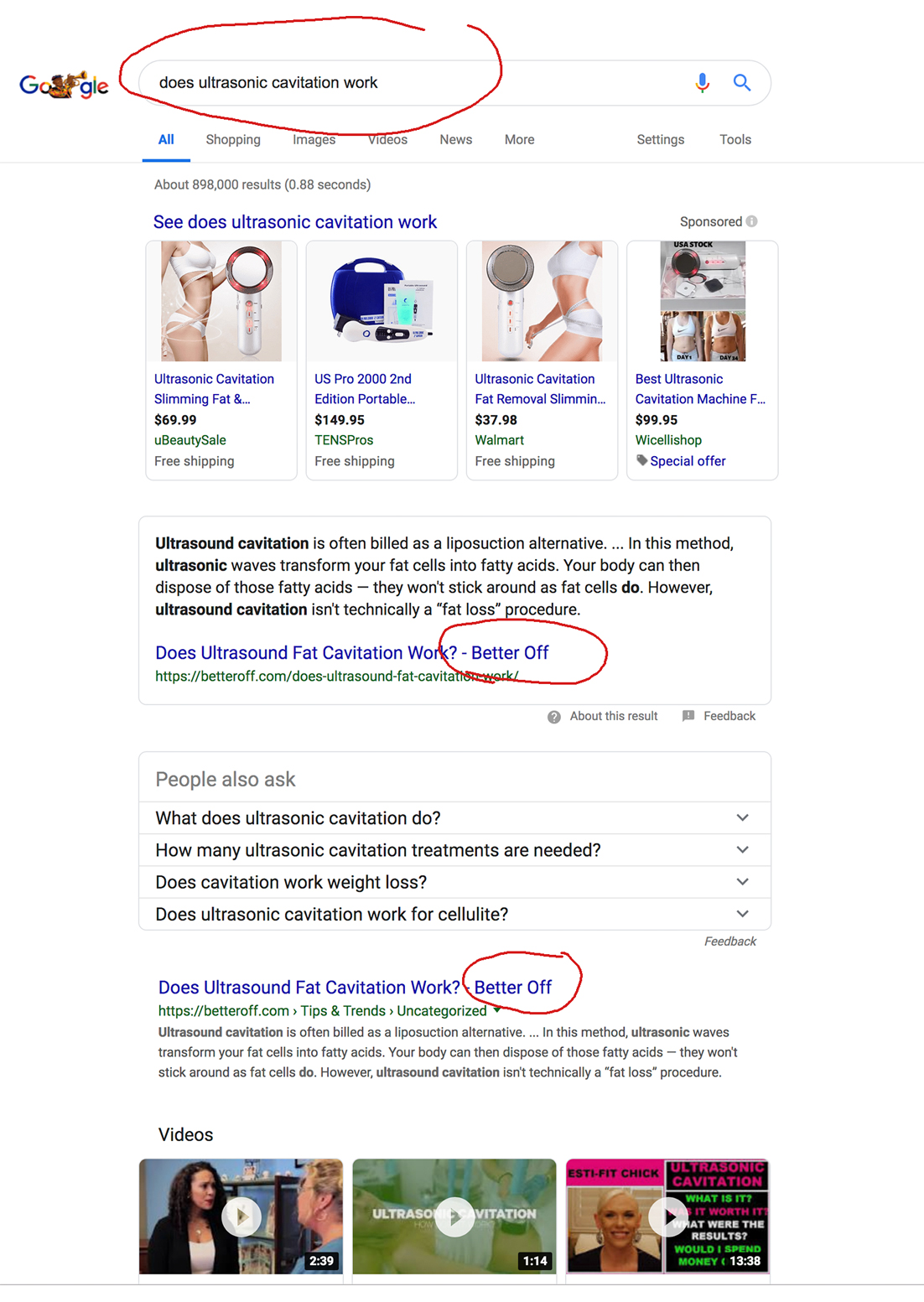 Organic Traffic Is Just Skyrocketing In Real Time!
The dark blue represents organic traffic. This is the traffic that comes to the website through a particular search term.
The graph below represents 30 days.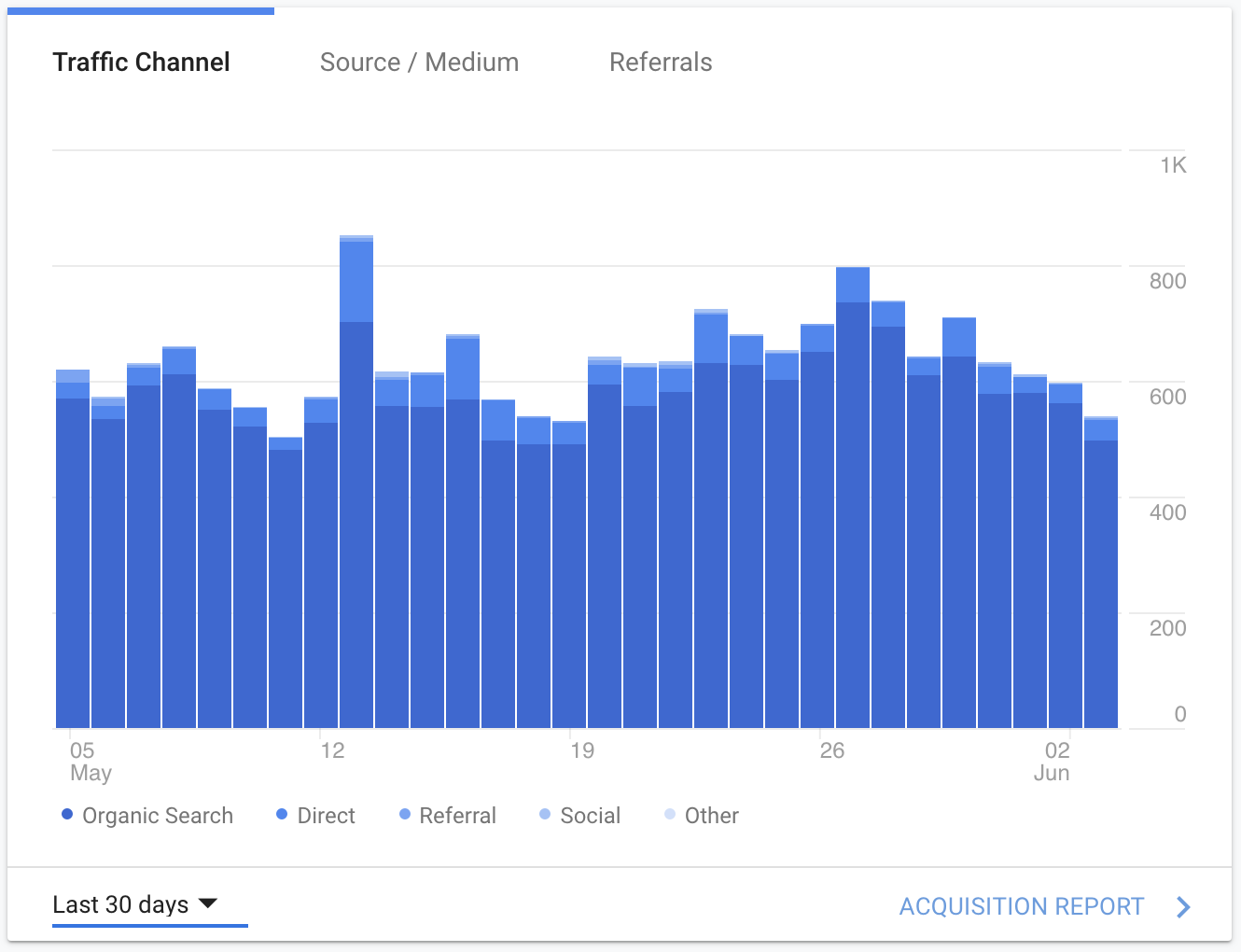 The area circled in red shows how many keywords are ranked in the top ten in Google!
"The MAD Team
Are True SEO Experts.
Thank You So Much!"
Sari Dickinson — Managing Director, Better Off Medical Inc.
Let Us Be Your San Diego SEO Expert.
Contact us to see if we can boost your revenue.
A Top San Diego SEO Firm
When you think of San Diego SEO marketing, Mad Group is frequently talked about as one of the top SEO expert marketers.
Grow Exposure Without Increasing Costs
We believe a business should have a short-term marketing strategy and a long term marketing strategy. A short-term strategy includes email marketing, ads, Google PPC, and any activity that is expected to bring in immediate results in a short-term period of time. An SEO strategy yields steady results over time and each month your exposure grows while your costs stay mostly the same. As an expert San Diego SEO consultant, I advise you to consider possibly reducing your short-term marketing costs in an effort to gain more exposure and get more value for your money.
Local and National Exposure
Whether you want national exposure or local exposure, our San Diego SEO consulting practice is geared up to handle even the most competitive industries. We will let you know if we can make a difference for you before we take you on as a client. Before we take you on as a client we look at all the search terms you want to be ranked for and then we research who else is ranking for these keywords. Then we try to understand the effort and budget it will take to get you ranked at the top.
There is a high probability that you probably found us through an "SEO marketing San Diego" search, or an "SEO Expert San Diego'' search on Google or Bing. If we were visible to you, then that means we put our time, money and effort into SEO efforts both local and national. And we put our money where our mouth is. Whether you are looking for a national SEO specialist or a local San Diego SEO specialist, we are where it's at.
How Exposed Will You Be In Six Months?
If you plan on being in business in six months, then an SEO strategy may be a perfect marketing strategy for you. Even if you have a niche business, why not gain the exposure as the thought leader in your industry, beyond just by word-of-mouth? Our team of San Diego SEO consultants can move you quickly up the ranks starting with the least competitive, "lowest hanging fruit" keywords, while we steadily build exposure with the most competitive search phrases.
The goal is not just exposure, the goal is to focus on keywords that will give your company the highest chance of converting a Google search to a sale or multiple sales. We pride our San Diego SEO company as not just an exposure generator, but as a business generator.
Local Search Engine Optimization San Diego and Southern California
It is not always easier to expose your company on a local level, than nationally. It really depends on how competitive your industry is on a local level. Healthcare, law, retail, insurance and other industries may be less competitive in suburban areas around the country than it is in San Diego or nearby local markets. So if your business can be conducted locally, but with clients from all around the country, then you are at an advantage to be exposed to more potential clients.
Client Value For SEO
The other thing to consider is your average client value to your company. If your business sells a service or product for only $100, and there is little chance of them rebuying from you in the future, then maybe SEO is not a good marketing option. However, if your clients spend hundreds of dollars over time with your company, then SEO marketing can be a great option.
Let's Talk About Our San Diego SEO Consultants…
We are some of the best SEO consultants San Diego offers. We have technical SEO Experts, Social Media SEO experts, branding SEO experts and most importantly business savvy experts. Our balanced SEO San Diego team is not just one-dimensional, but a great team working together from all over the world. Led by myself, Jason Delfos, I take pride in helping our clients grow because of our ongoing, complex efforts.
Come to a San Diego SEO company that cares about your success. We will work with you to understand where you want to take your company, and then we'll work intelligently to get you there above your competitors and in front of more potential clients.
We Would Love You To Be Our Next Case Study
This Med Spa is a current case study. Though we are proud of the work we have done to achieve this success for our client, typically success in SEO campaigns take a little longer to achieve. We try to show noticeable movement within 90-120 days on our campaigns on the way to our ultimate goal of positioning you at the top. Contact us to discuss your goals so we can give a reasonable estimate of time and money.