Vision Meets Viral.
Employing The Science Behind The Sensation.
We don't know it all or do it all, but we're pretty darn good at the services we offer. We burn the midnight oil to give you the best marketing and advertising exposure possible. We offer the same professional services as most large advertising agencies or marketing companies in San Diego, but we're more affordable and specialize in services that are practical to small businesses and large businesses alike. Click on the services you're interested in and learn how they can help your business grow.
Marketing Strategies That Fill Your Funnel.
Amen For Lead Gen!
Marketing is only expensive when it doesn't work. We understand this, therefore our mission is to give you the best chance of building leads whether you are marketing a product, a service or your company. We sit down with you, ask the difficult questions, then decide what marketing approaches would be most effective for your goals. We embark on multiple approaches, track as much as we can, conduct A-B testing to see which efforts are developing the best leads, and then tweak and re-tweak to drive more sales.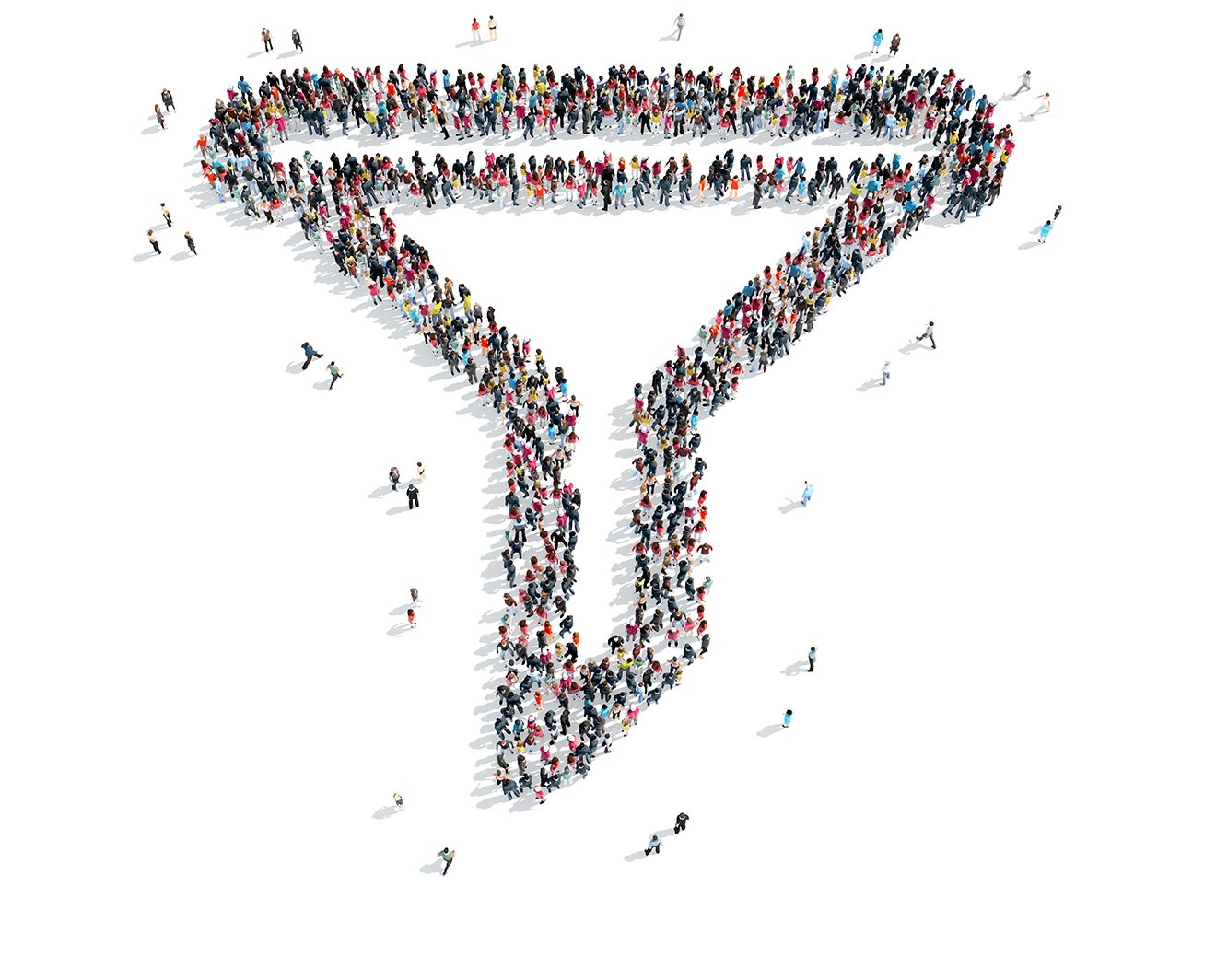 11 Comprehensive Marketing Strategies,
From Planning To Lead Generation.
By Jason Delfos, President & Founder of Mad Group Consulting, Inc.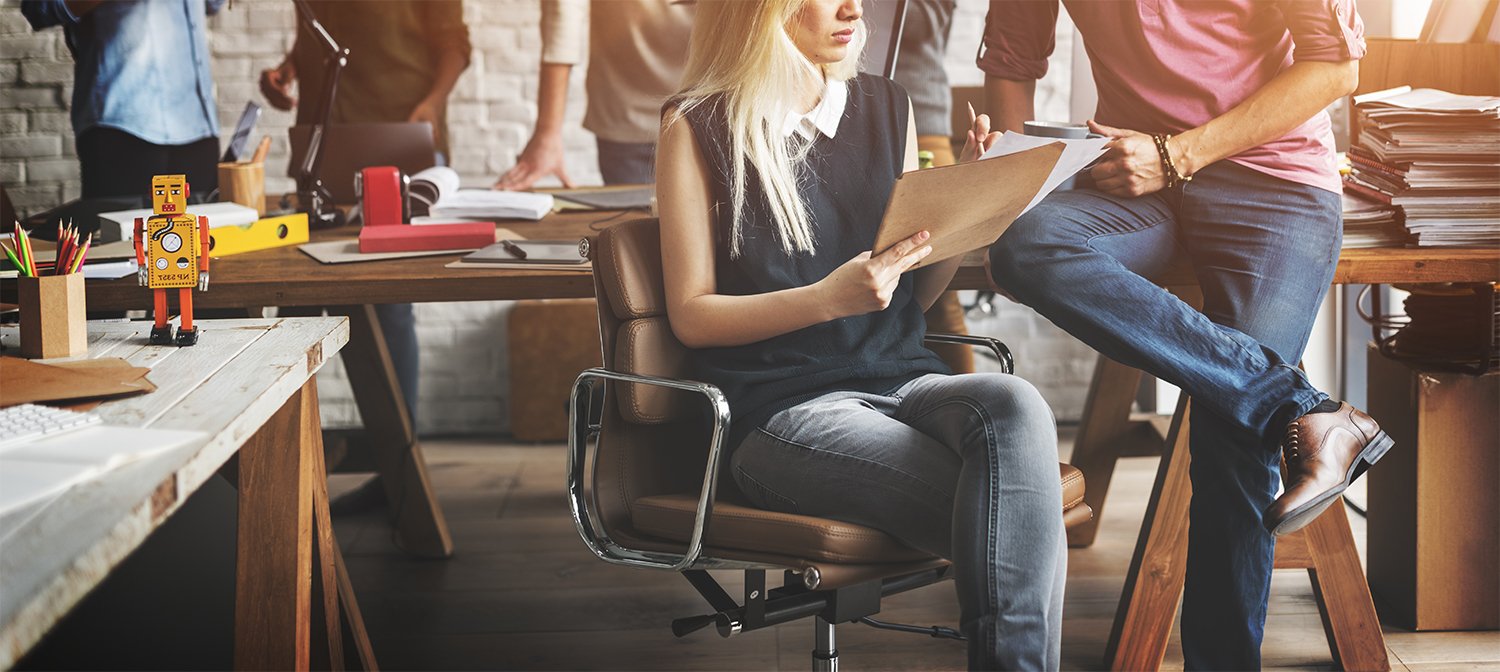 IT'S TIME TO MOVE ABOVE THE NOISE WITH A POTENT MARKETING STRATEGY. Every year more competitors come into your space and make your marketing efforts more difficult. There is simply an overwhelming amount of noise in advertising and marketing. It's too easy to be invisible, obscure, and even forgettable. Since most businesses can spend no more than 5% of their gross sales on marketing, it's important to spend this budget wisely with a well-planned tactical approach. As you read through this step-by-step guide to marketing your business, you will notice how we guide you from research to brand preparation, marketing strategy to marketing execution, and finally testing, tracking, and tweaking to case study documentation.
Before we get into the details of marketing strategy, we are assuming you have refined and articulated your vision, core focus, and core values as an organization. Everything you do in marketing should be aligned with these three things. This creates the guideline for messaging, promoting the brand, the target markets you care about, and the numbers you need to achieve through marketing.
Step 1 — How To Correct The Foundational Mistake Most Companies Make
Understand who your best prospects are and what they appreciate most. When choosing the best prospects to market to, there are a few questions to ask yourself before you begin. Do your prospects align with the values of your company? Will they add or detract from the vision your company is committed to? Will they be enjoyable to work with, and can your team be inspired by their quest? Are they low hanging fruit? Are they attainable with the resources you have? Do you have the resources to serve them well? Lastly, will they be profitable for you and do they have the resources to become a long-term client? Once you've answered these questions and you've created the parameters of your best prospects, now it's time to do your research on what matters most to them and their influencers? What and where are their emotional trigger points (will they react to your messaging)? What are their needs occasions? What is their lifestyle like? And what walls will you have to tear down to build their trust?

Step 2 — How To Get The Edge On Your Competitors In 2020
Understand who your competitors are and how they are positioned in your markets. It's not enough to be trustworthy or competent these days, because your competitors may also be trustworthy and just as competent. The key is to understand the "perceived" differences between you and them and then highlight them if they can add leverage to your message. A great way to do this is to create a comparison chart. A comparison chart is a list of services and attributes that you place side-by-side against your competitors and the industry at large. This highlights in plain view where you stand compared to them, and how high your standards are versus the industry standards. We recommend that you be as honest as possible in portraying your strengths and weaknesses, and we also recommend that you give proper credit to your competitors. By this act of transparency, you build immense trust and increase your chances of your viewers contacting you for more information.
Step 3 — The Marketing Strategy Jackpot Most Companies Ignore
Understand what is unserved or underserved in your markets. As a consumer have you ever asked yourself, "I wish this thing came with a…" or "If only they made this thing stronger, lighter, smaller, more flexible…?." Also, "It would be great if there was more variety, for much less…?" Or even the opposite, "…less variety, less often, with more exclusivity…". These are just examples to demonstrate that in every market for every service and every product, consumers and businesses are wishing for more. Richard Branson started Virgin Airlines because no airlines offered a direct flight from the Virgin Islands to the US in 1984. He also started Virgin Mobile because college students didn't have enough credit to get cell phones, hence the beginning of prepaid phones. Markets are always underserved and you can be the company that identifies and develops solutions to fill some of those needs, which will help you stand out from the crowd, especially if you add these differentiators to your comparison chart.
Step 4 — Make This A High Priority Item…
Act on the biggest complaints in your industry. Another important area where you can add value is to identify what the biggest complaints are in your industry and then try to be the company that addresses these. It could be subpar service, quality, reliability, or availability. Since businesses these days are innovating more rapidly than ever, it's important to be constantly improving just to stay competitive. If those improvements zero in at key focal points of discontent, then you may be a more attractive choice to potential clients than others in your marketplace. But in all cases, these complaints are opportunities to get ahead of competitors and they should be capitalized upon in your marketing efforts.
"Can't they make these things stronger?"
"Every company we call is closed on Saturdays…"
If you address these most common complaints, you can promote this in your marketing. The fact that you make things more convenient for your clients, or do them better or faster should be a distinctive part of your brand message. Highlight them as game-changers and be specific in the details so prospects believe you.
Step 5 — If You Don't Have This… You're Going Down!
Build brand trust by connecting emotionally and increasing your likability factor. This may seem like an odd or simplistic recommendation, but likability is the number one factor for separating competitors at the top of the market. The difference between the top three competitors in each market is so minuscule that it's truly difficult to compare competence or differentiators. This is when "likability" becomes the separator. Human beings are emotional decision-makers and if people like and connect with your brand there's a good chance they'll do business with you. If they like you they will most likely trust you. Survey Monkey reports that two-thirds of adults in the US say that trust in a brand has a great deal (31%) or a lot (37%) of influence on their decision when making a big purchase.
One of the most effective ways to build likability and trust within your brand is to put "personality" into your messaging and visuals. Add flavor, humor, wit, attitude, moxie, cleverness, warmth, and passion into your headlines, sub-headlines, and wherever you can in your body text. Try to avoid matter-of-fact writing. Try not to be dry, sterile, and hyper-literal. Show who you are at your most relaxed and charming state and readers will pick up on this and be more receptive and responsive. Just like in life, people will gravitate towards those whom they like best, not necessarily those that are the best.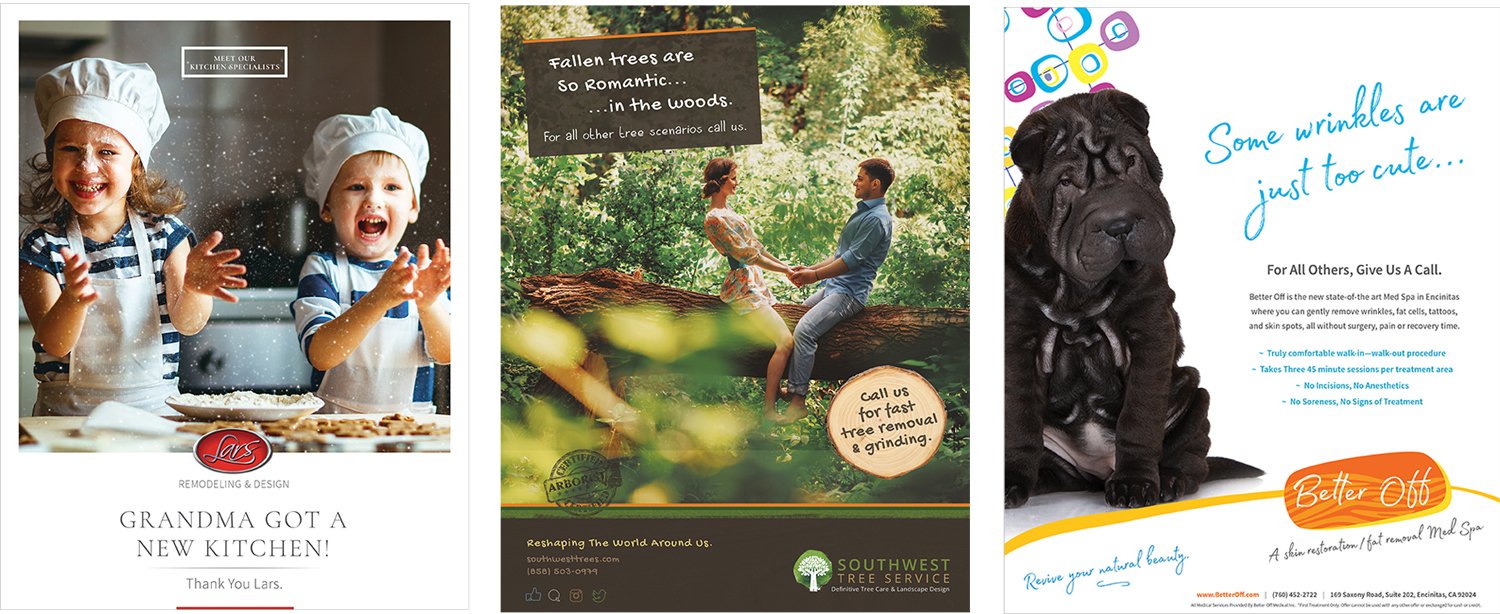 Step 6 — How To Create The Ultimate Marketing Strategy In 2019
To generate leads and attract the clientele you desire, we recommend a multifaceted, multi-tiered approach to your marketing strategy.
1. Start With Specific Goals — Units To Be Sold or Dollars To Be Earned
Start with your goals and work backward. Your goals are different from your projections. Your goals should be set higher than your projections because you are going to allocate time, money, and effort to change the course you're on.
Once you have created your goals in dollars or units, then it is time to understand and outline which revenue streams will get you to those goals. In other words, break down the services that will get you to those goals and understand how much each service will earn you. If it seems difficult to do that with the current services you offer, you might have to introduce new services or products to get you there.
2. Outline Your Tiers And Leads
Once you have your goals defined by each service you offer, or by the products you sell, now it's time to estimate the number of leads (phone calls or inquiries) you will need to get you there. The way to do this is to look at industry averages and your averages to see how many leads you will need to close the required amount of deals.
We recommend going a step further and breaking down your client sales into tiers. For example, the clients that spend the most would be top tier sales or tier-one clients. Then tier two clients would be mid-range clients, and tier three clients would be lower dollar amount sales, usually the bulk of your business. Once you have broken these down and estimated sales in each tier, you can now estimate leads needed in each category and devise your marketing strategy according to these tiers. Now you can allocate marketing dollars and programs that will reach each of these clientele groups, plus you can create up-sell programs that will move clients to a higher tier.
3. Combine Digital Marketing With Traditional Media Marketing
We recommend breaking down your marketing approach into two main categories, Digital Marketing and Traditional Media Marketing. Digital marketing might include, Email Marketing, Google Paid Advertising, Search Engine Optimization, Digital Banner Advertising, Social Media Marketing, and all things internet related.
Traditional Media Marketing might include direct mail campaigns, letter-writing campaigns, magazine ads, posters, trade shows, radio, TV, flyers, billboards, and all things non-internet related. Please keep in mind that these marketing mediums might need to be coordinated to support each other. For instance, if you send out a direct mail piece, it might be prudent to back it up with an email campaign directing the same prospects to landing pages or your website.
A recent survey showed that 33% of consumers don't trust in those brands that don't offer printed communications and 69% would never choose a company with no printed bill option for transactions. Though digital marketing may be the most effective and efficient means for generating leads, it might not always be the best way to convert leads into clients. A hand-written letter to a prospect or a lead may be far more effective than a text message or an email. A brochure picked up at a car dealership with an insert providing useful pricing information and comparison charts may be more connecting and effective than information from a website. Every touch-point of the customer journey should be evaluated to see whether digital or traditional marketing should be used.
4. The Big Mistake—Avoid Underestimating What It Takes To Generate Good Leads
Remarkably few companies are thorough enough with their approach to creating marketing plans. Most often they are haphazardly put together without specific details or …
Speak To A MAD Specialist
What Advertising & Marketing Mediums Work For You?
PRINT MEDIUMS
Community Paper Adverts
Trade Magazine Ads
Direct Mail
Hand Outs
Bus & Trolly Wraps
Posters
Billboards
Brochures
Presentation Kits
Catalogs
Occasion Cards
Public Benches
Corporate I.D.
Tradeshows
THOUGHT LEADERSHIP
Workshops & Seminars
Keynotes
Networking
Webinars
Blogging & Authoring
Consulting
Board Memberships
Educating
DIGITAL MARKETING
Websites & Landing Pages
Email Marketing
Banner Ads
Press Releases
Digital Radio & TV
YouTube Ads
Remarketing
Search Engine Marketing
Pay Per Click Campaigns
Search Engine Optimization
Google Shopping
Directories
Apps
Mobile Marketing
SOCIAL MEDIA MARKETING
Twitter Campaigns
LinkedIn Campaigns
Facebook Campaigns
Pinterest Campaigns
Instagram Campaigns
YouTube
CREATIVE MARKETING
Outrageous Associations
Predicting Needs Occasions
Surveys
Building Hype
Integrating Into Communities
Indirect Backdoor Approaches
Special Mentions
Environmental Partnerships
Crowd Sourcing
Contest Marketing
Controversial Content Marketing
Daily Themes
Commission Murals
Caption Contests
Sweepstakes
Post to Deal Sites
Guest Posts
Ask The Experts
MEDIA
Radio & Internet Radio
TV / Cable
Movie Theatres
GUERILLA MARKETING
Disrupt The Landscape
3-D Objects & Signs
Floor Art
Sidewalk Chalk
Branded Lighting
Stickers
Stir Up Crowds
Audience Participation
Gamify Competitions
Interactive Installations
Dressing People Outrageously
Old-School Cafe Pins
RELATIONSHIP MARKETING
Gifting
Reviews & Testimonials
Power Partners
Partnerships
Referral Programs
Peer Advisory Groups
Hand-written Letters & Notes
Can You Answer These Questions?
Call Us For Answers.
Who do you target first to jump-start your sales?
How do you have your clients purchase from you more often?
How do you develop customer loyalty in three specific steps?
How do you have your clients spend more per transaction?
How do you have your clients refer your business effectively and gladly do your marketing for you?
What marketing efforts will work for your business and what won't?
What types of visual marketing materials will be most effective for you?
How do you regain past clients?
How do you deliver a powerful first impression to your clients so they tell others about you?
How do you separate your business from your competitors with one statement?
How do you make your website a truly powerful lead generator?
What should you be worried about with in-house marketing?