Vision Meets Viral.
Employing The Science Behind The Sensation.
We don't know it all or do it all, but we're pretty darn good at the services we offer. We burn the midnight oil to give you the best marketing and advertising exposure possible. We offer the same professional services as most large advertising agencies or marketing companies in San Diego, but we're more affordable and specialize in services that are practical to small businesses and large businesses alike. Click on the services you're interested in and learn how they can help your business grow.
When You Need A Digital Marketing Company
That's Actively Attentive & Hands On.

We Connect Left Brainers With Right Brainers To Amplify Results.
Our digital and web services are designed to give you a full set of options for reaching your target markets. From website designs to banner ads to email campaigns, we offer these with full programming, design and strategic insight. Your online presence can be a critical component in your marketing efforts, so we pay special attention to the digital tools and mediums that work best for your audiences.
Pay Per Click (PPC) Advertising
Pay Per Click Advertising (PPC) allows you to display Google ads related to a search term or keyword to drive traffic to your website. It's a great marketing tool that can target audiences that you otherwise might not get in front of. Here are the PPC services we offer:
Full campaign creation and initial optimization

Ad-group creation with keyword breakdowns

Ad copy creation and optimization

Experiment with keyword match types

Extract and add negative keywords

Monitor poor performing keywords

Manual adjustments for top performers

Rotate structured snippets

Ensure multiple adverts per ad-group

Split larger Adwords groups into smaller ones

Retargeting Set Up and Monitoring

Design High Impact Visual Retargeting Ads

Monitor Budgets, Clicks and Conversions
Search Engine Optimization (SEO)
If you can't be found on the internet for a common search term or product/service search, you might be missing many sales opportunities. Search Engine Optimization (SEO) is the process of helping you get found on Google and Bing for searches that are relevant to you. Here are some of the SEO services we provide:
Keyword Research and Analysis

Technical Website Optimization Edits

Title Tags, Description Tags, Keyword Tags

Website content tweaks (headlines, body text, etc.)

Link Building, Link Audits, and Management

Keyword Research and Analysis

Competitive Research

Google Penalty Checks

High-Authority Guest Posting

SEO Blog Writing

Directory Citation Building

Automated Review Systems

Google Maps & Google My Business Updates

Reports & Analysis
In 2019 Digital Marketing
Gives You More Reach, Exposure & Sales.
Now You Can Understand Your Markets And Soar Beyond Your Competitors.
You may not rely on your website for leads. Your business may be about referrals and in-person relationships. And that is good, but it is not sustainable in today's competitive environment. In fact, digital marketing is about understanding data in your industry and what you need to do to expose your business to the right people.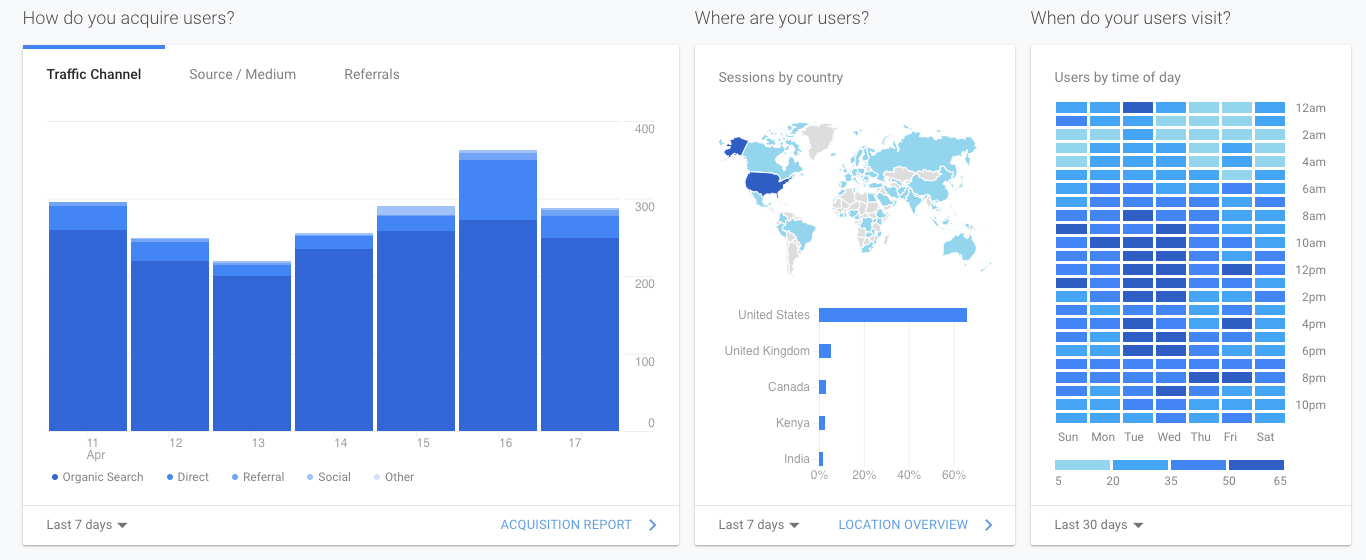 If You Are Not Found Easily Online...
You're Losing Opportunities.
The chart below shows the keywords "digital marketing". It shows how many people are searching for that term each month and how difficult it would be to rank on the first page. It also shows how much traffic the top position is getting on their website each month. Would you like to see 10,000+ people on your website each month?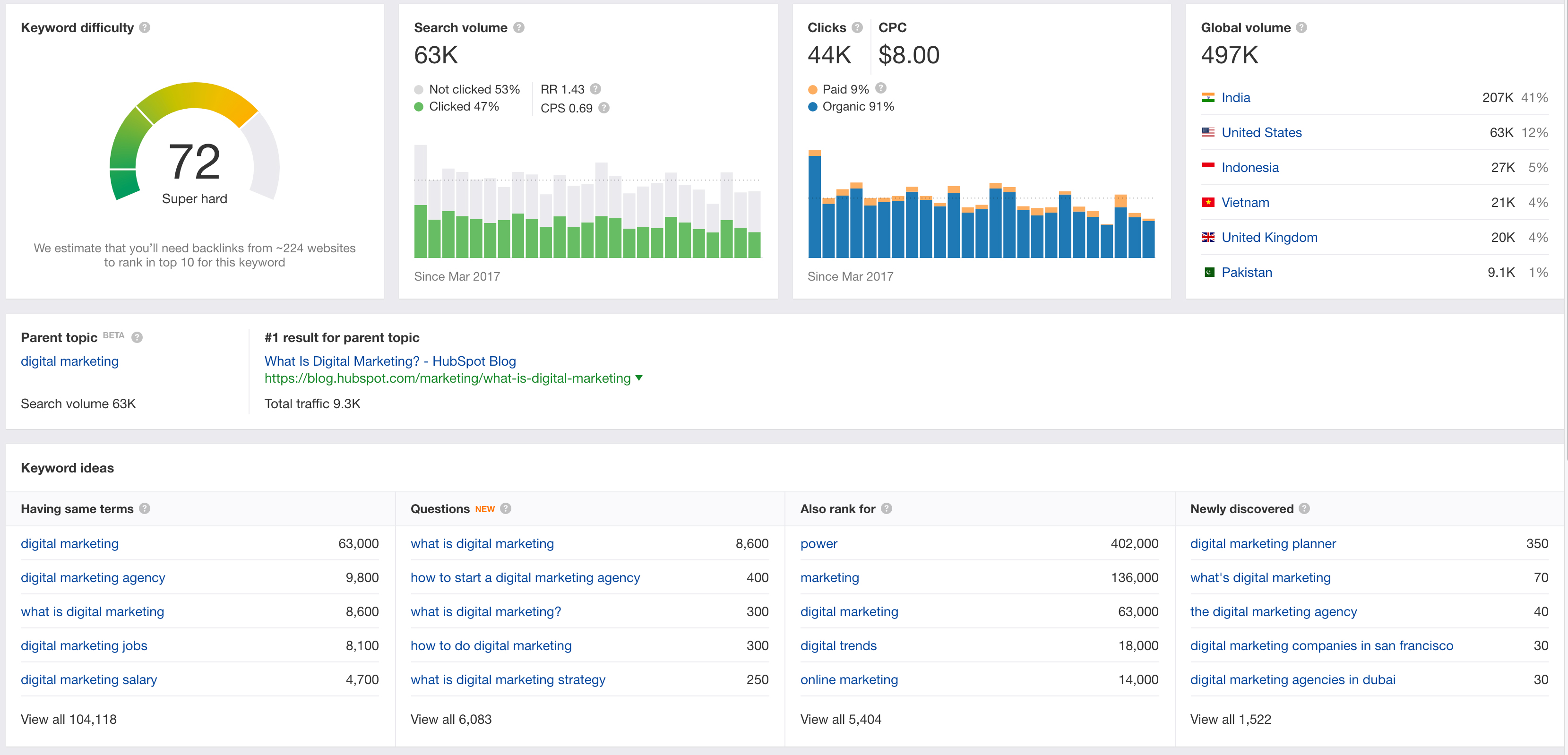 We'll Design Your Digital Ads,
Build Your SEO Campaigns,
And Dilligently Monitor Results.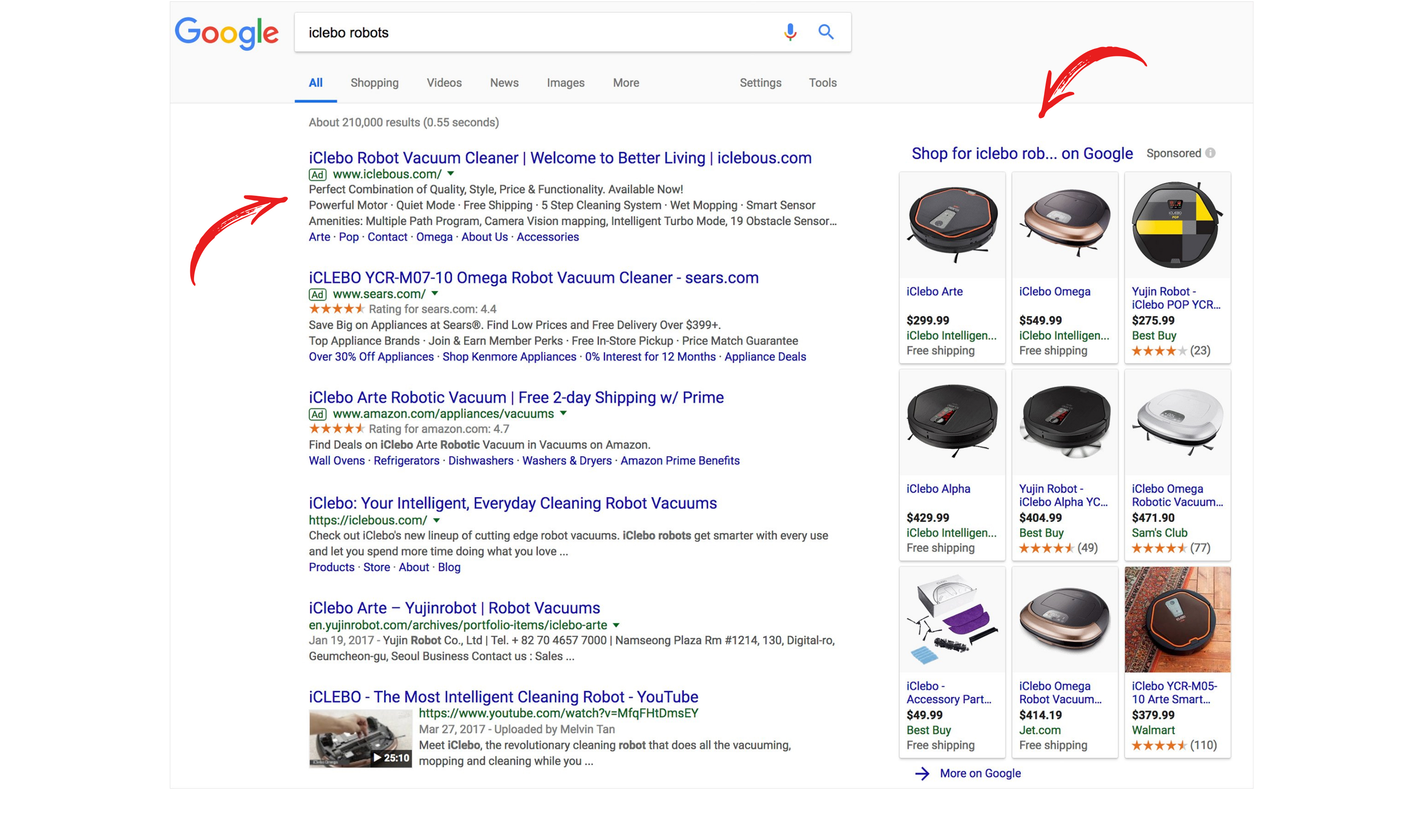 Choose A Digital Marketing Agency That Is
Attentive And Hands On?
As a full service advertising agency, we recommend a balanced approach to marketing. Digital marketing needs to be in the mix to appeal to online audiences. Consider us a hands-on digital marketing agency that looks at the big picture to get you to your goals.
Our Strategic Approach To Digital Marketing
When we accept a client for digital marketing services we evaluate the digital services that will work best for your goals. Whether it is SEO (Search Engine Optimization), Google PPC Advertising, Remarketing, Email Marketing, or any other digital marketing service, we want to make sure it's feasible financially, and the return on investment is likely to be very positive. Our approach is to research competitors, market gaps, demographics, trends and a host of other details that might impact your campaigns. We don't believe knee jerk reactions, we believe in testing and retesting. We believe in marketing programs that are well thought out, not inconsistent projects aiming for quick results.
Most digital marketing agencies have clever people with sophisticated software. But regardless of how big they are, if they are not passionately involved in your campaigns, they won't dig to find the difficult solutions that might improve your campaign results. At Mad Group we are devoted to excellence and your success. Connect with us to see if we can make a difference for you.