Travel Marketing Tips and Tricks to Increase Tourism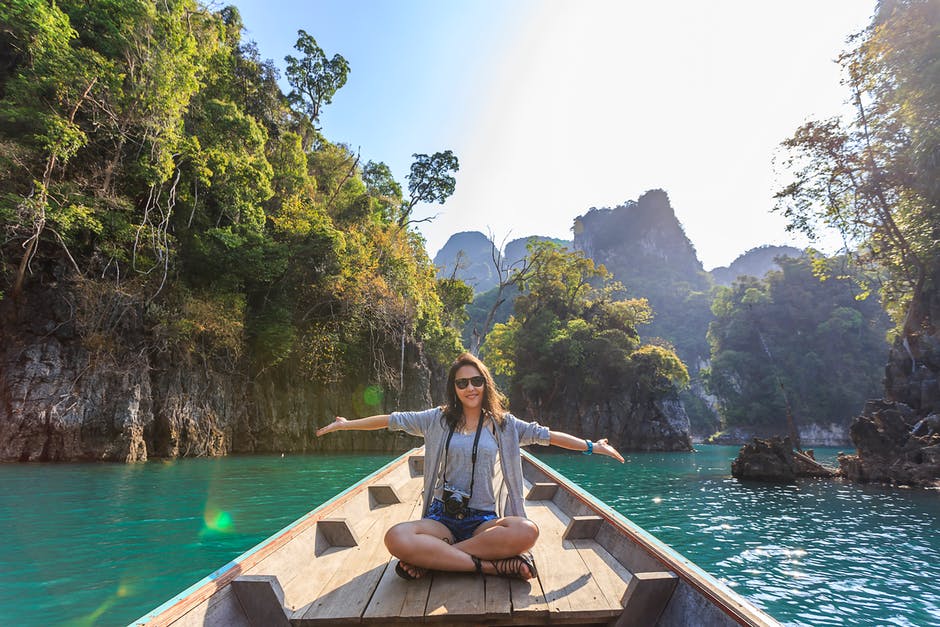 For the last few years, tourism has grown tremendously. It now comprises 2% of the World's GDP, and the increasing number of tourists seems to be great news for the industry.
What does this growth mean for the people in travel marketing? The booming market is both good and bad news for travel marketers. It may signal more fish to catch and the potential for faster growth.
On the flip side, it may show more attractive travel destinations for every tourist. That means more competition in the industry. You now need out of the box travel marketing tricks to convince tourists you're a better option.  
Keep reading for some tips and tricks to help you expand in the market.
Build an Independent Brand
With high competition, you may get tempted to shift your offerings to a specific audience. Sometimes it's beneficial to brand yourself as a niche destination. That means you can fixate your offers and efforts to a particular group of people. 
Focusing on a single niche also has its downsides. What if your marketing efforts aren't able to attract your ideal customer? Your tourist numbers can drop. 
Also, you may limit other potential tourists from choosing your place. For instance, couples-only places can prevent solo travelers or families from booking. 
Instead of focusing on a niche, open up to a bigger audience. Segment your business to meet different tourists' needs. Travel marketing needs to adapt to rising demands. 
Don't put all your eggs in one basket, embrace independent branding. Open your doors to more global travelers and embrace the dynamics that come forth.
Create a Cohesive Marketing Strategy
Travel marketing is more effective when it's consistent. You can not flush around a ton of tactics without a centralized strategy and expect results. Cohesive marketing means aligning all your market platforms with a uniform approach.
You can send the right messages to potential travelers at the right time. You won't jump to any new tactic without referring to your strategy and analyzing what can work. 
Using a cohesive strategy across all the platforms can increase brand awareness faster. It can help to build an image tourists can relate with regardless of the platforms they use. If they go to social media, they can recall they visited your website or interacted with your ads. 
For success in travel marketing, align your messages to prevent confusing potential customers. 
Let Customers and Influencers Tell Your Story
Everything about traveling is a craving to self fulfill and create memorable experiences. Lots of travelers yearn for adventure throughout their itinerary. 
Travel marketing can be straightforward if your location offers something memorable to travelers. Sometimes destinations sell themselves. The better your place, the more positive reviews you can get. Positive reviews are also likely to prompt more people to visit your site.
Travel marketing is all about selling experiences. 72% of people will refer to other people's experiences when they are searching for a place to go or eat. The stat rises to 80% when travelers want a place to sleep, in which 8/10 of travelers book hotels that have higher ratings. 
If you run an excellent place, you can count on your customers to help with marketing. You can rely on reviews to convince more customers. Or you can ask your customers to tag your place in their social media posts.
If you want more traction, call upon influencers for familiarization trips. Influencers have an active audience that you can use for more awareness. The beauty of this form of travel marketing is people trust other people. 
Reach Tourists at the Right Time with the Right Message 
Travelers are exposed to a lot of content per day so winning their attention may be difficult. Always ensure your travel marketing tactics resonate with them. Create messages that are relevant and fit the context of the audience.
If seasons affect your business, think of new offerings to keep your place in the customer's mind throughout. Your marketing messages also need to focus on what the customers want. 
Travel marketing calls for agility. Ask yourself if you offer travelers what they want on time? Then tailor your messages to reach travelers when they search for places to visit.
Retargeted ads, customized ads, and personalized emails will be critical to reaching prospects. Data will also be essential in meeting your travel marketing goals. You can use the data in your database. Or source from third parties to create messages that answer each prospect's needs.                                                       
Maximize on Technology
74% of the Millennials use their phones to research travel destinations. Meanwhile, 66% of them will book trips using their phones. The point is technology has infiltrated many industries. As per the stats, the travel industry is not an exception.
People now want to review, book, or order from the comfort of their living room. With more Millennials into traveling, destinations will need to adopt the technology. Simplifying the customer's journey will also be crucial in tourism. 
For instance, virtual tours can help people interact with your hotel before booking. VR/AR technology is now accessible in many places. You can increase awareness of your location destination with VR immersive videos. 
Immerse Tourists With Video Stories
Videos attract 7.5 times higher click-through rates that all marketing techniques. The success of videos offers travel marketers a useful tool to share their stories. 
People relate and recall videos more compared to other forms of travel marketing. If you can create stunning videos, you can leave prospects with something to remember for a long time.
Videos need not focus on your destination's beauty or features alone. You can also live stream on social media to highlight your services and other aesthetics. People trust live videos more than the edited ones. These videos can drive engagement faster and are more memorable. 
What's Crucial in Travel Marketing? 
There's a bunch of travel marketing tricks you can use to win more travelers to your destination. Customer-focused tactics that show your strengths and increase recall are more effective. 
Travelers want quick answers and an easy pathway to their destinations. If your marketing strategy provides them with the right solutions at the right time, you can reap from more travelers for a long time. But embrace technology to make your customers' journey as straightforward as possible.
For more marketing assistance, check out our blog.