10 Reasons Why You Should Be Video Blogging for Your Business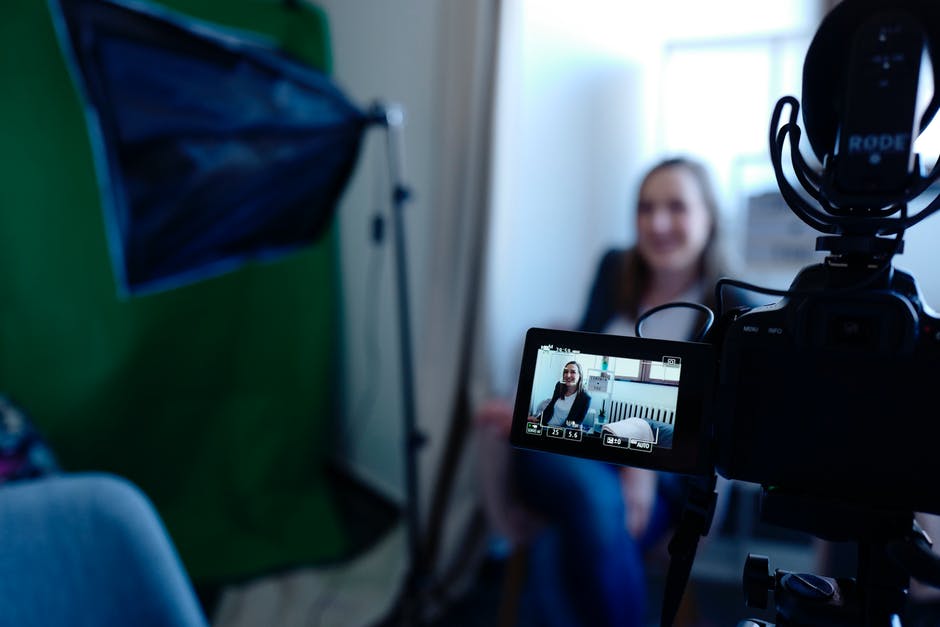 Wondering if video blogging is right for your business? Every day, YouTube users rack up more than 1 billion hours of video watch time. And every month, YouTube receives visits from over 2 billion logged-in users.
Vlogging won't instantly gain you millions of views, but it gives you a new avenue to reach potential customers in powerful ways. Producing videos helps you connect with customers in a more personal way.
Keep reading to find out why you should consider video blogging to promote your business.
1. People Prefer Videos
Consumers like watching videos over reading written content, and 54% of people want more video content from businesses they like. People are more likely to watch videos thoroughly while they tend to just skim written content.
Video is easier for people to consume than reading. They can watch or listen to a video while doing other things without fully concentrating on what they're doing.
2. Connects You to Customers
Video puts your face to the company for consumers. Instead of just reading about your products or reading an informational piece you write, they see you and hear your voice. It creates a more personal consumer with your consumers.
If you incorporate live video into your strategy, you increase the connection you have with customers. They can ask questions and add comments as you create the video. This lets you communicate back with people in real time.
When you vlog regularly, you create a following. People want to come back and check out your next video. You build a mini community around your videos, which helps solidify your company and grow loyalty.
3. Presents You as an Expert
Sure, you can add a list of credentials to your website showing your expertise. But your potential customers respond better to tangible evidence that you're an expert.
Video is an easy way to share your expertise in your field. You can create a variety of video types, such as how-to, FAQs, insider tips, or general information videos.
Seeing you on video gives your customers more confidence in your expertise. It creates a sense of trustworthiness.
Consumers become familiar with your face and voice, which builds recognition. They see that you're an active player in your business.
4. It's Easy to Start
YouTube is a free video platform that lets you get started with vlogging immediately. You don't need expensive camera equipment to get started with vlogging. A high-quality phone works just fine, especially when you're starting.
Basic video editing software helps you put together a professional-looking video. You don't need a movie-quality production to gain recognition and connect with your followers.
That doesn't mean you should post low-quality videos or slap together whatever you feel like doing. You still need to create valuable content that looks nice. But you can get started with video relatively easily, even if you don't have a background in videography.
5. It's Compatible with Social Media
Social media platforms and videos work well together. Social media users tend to gravitate toward videos on those platforms.
Videos stand out in social media feeds. Users may scroll past post after post, but a video catches their attention and makes them stop because it's different.
Social media also makes sharing your videos much easier. When your followers share your videos on social media, you reach a wider audience that you didn't have before.
6. Ranks High in Searches
Worried you'll miss out on organic traffic when you prioritize videos over written content? Do almost any Google search, and you'll see video results at the top, even if you're not specifically searching for video.
Google tends to prioritize videos in the search results. You may have an easier time getting your video content to rank on the first page of the results than you would a written piece on the same topic.
When you use YouTube as your vlogging platform, you give yourself another way for customers to find you. Don't think of YouTube as just a video platform. Think of it as a search engine.
Users constantly head to YouTube for information. They search for different topics. If you have strong video content on the platform, you're helping new potential customers find your business.
7. Increases Exposure to Products or Services
Vlogs are naturally more information-focused rather than being overly commercialized. Instead of blatantly advertising your products, you can integrate them naturally into your videos.
You might produce a cooking video and use some of the kitchen products you sell to make the food. Or you can record your team challenging each other to a game that you also happen to sell on your website.
Viewers see those products in action. It helps pique their interest, and you don't have to shove those products in their faces or make it feel too promotional.
8. Builds Your Brand
Video helps build your company's branding. You can add graphics to the video that support your visual branding. The tone of the videos, the language you use, and the way you present yourself also helps support your branding.
Developing your brand makes your company more recognizable. Your target audience is better able to connect with your brand when they see that your company's personality matches what they want.
9. Demonstrates Processes Better
Have you tried to explain a detailed process in writing? It's not easy to explain yourself clearly in written words.
Video offers a clear, precise way to share information or demonstrate a process. You can physically show every step instead of trying to explain it without visuals. Videos are ideal if you're producing tutorials for your business.
10. Shows You're on Trend
Integrating video keeps your business at the forefront of marketing trends. It shows that you're aware of what works and you're willing to use those methods.
Using video helps you keep up with your competitors who are already using video. If our closest competitors aren't using video yet, it gives you an advantage.
Boost Your Business with Video Blogging
Video blogging is an interactive marketing tool that helps establish you as an expert and connects you to customers in new ways. It can help expand your marketing reach.
Are you ready to jump into video blogging? We can help you with your business video production needs.