How to Create a Social Media Marketing Calendar in 9 Easy Steps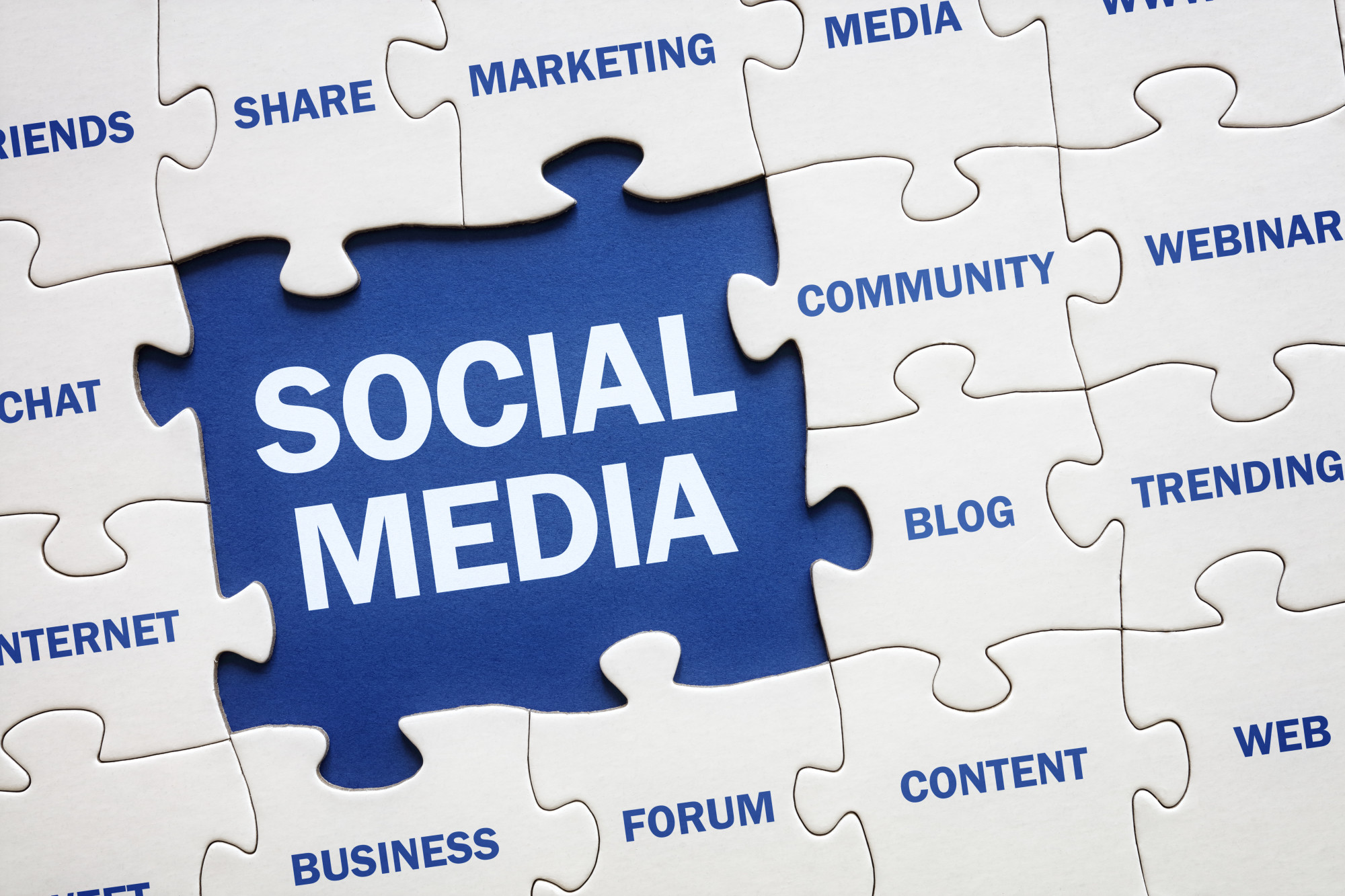 Are you part of the 77.6% of small businesses using social media for promotional purposes?
Free platforms give you a cost-effective marketing strategy for your business, but posting without purpose makes your social media presence inconsistent.
A social media marketing calendar gives you a framework for your content. It creates consistency and gives every post a purpose. It also makes better use of your time.
If you're not sure how to get started, follow these nine steps for creating a social media content calendar.
1. Identify Monthly Social Media Goals
Every social media post needs a purpose to make it useful. Start your content calendar by identifying your goals for the month. Are you trying to increase your follower count, educate followers, increase sales, or improve engagement?
Having an overall goal for the month helps you drill down to specific goals for each platform and post. If you know you're trying to increase sales, you can focus your posts on promoting products. If you're trying to improve engagement, you can focus on developing interactive posts and responding to followers.
2. Choose Your Platforms
You likely already have established social media platforms, but if you're just starting your social media presence, identify which platforms you want to use. The type of content you produce and the preferences of your followers influence those choices.
If you want a strong visual focus, Instagram and Pinterest are solid options. Twitter is all about quick content, such as news and announcements. Facebook lets you go into more detail and works well for building relationships and promoting content.
Look at your current platforms to break up content. Decide which platforms you plan to focus on for the upcoming month.
3. Decide on Posting Frequency
Posting frequency is often a topic of debate. Some studies suggest daily posts once for Facebook, 15 times for Twitter, 11 pins for Pinterest, and one or two Instagram posts.
But there's no perfect ratio for posting content on each platform. You need to find a schedule that works best for you. Consistency is important to keep your audience engaged and to keep your brand fresh in their minds.
Choose a posting frequency for each platform that works for you. Make sure you have time to create enough quality content to fulfill that posting frequency.
Use your posting frequency to fill in your calendar dates. Spread out the posts for each platform.
4. Identify Special Dates or Events
At the start of each month, look at your general calendar to identify any special events that might affect posting. General holidays might affect your posting schedule. You can also use those holidays as a special posting opportunity or a way to promote your content.
Look at things specific to your business that can influence posting. Maybe it's your company anniversary or you're launching a new product line.
You can use those special dates as promotional tools. You'll also want to use them as part of your content calendar strategy.
If you're launching a new product at the end of the month, your social media content leading up to the launch date will likely center around the product. You might preview the product or build anticipation by counting down to the launch date.
5. Evaluate Current Content
Review your existing social media content to help you plan your strategy going forward. Looking back helps you determine what works well for your brand. You can also understand which posts didn't work well and which ones did.
Building off of the existing content helps create continuity. You also want to look back to ensure you are posting new or different content. Posting the same thing all the time makes followers lose interest.
Use the evaluation to see what type of content you're missing. Maybe you haven't posted many videos lately, or you're slipping on your consistency in posting images on Instagram.
6. Outline Topics and Content Type
Break down your posts to cover specific topics. You might focus on one specific topic for the month or cover multiple related topics. This helps you create specific content that fits into those topics.
Consider the type of content you want to create. Businesses often post a mix of their own created content and curated content they share from other people.
Sharing content from other people keeps your accounts active without requiring you to create a large amount of content. But you also want original content to build your brand and keep people interested.
Identify specific content formats. That might include video, Instagram stories, polls, informational posts, how-tos, and promotions for sales.
7. Break It Down by Platform
Detail your plans for each platform based on the topics and type of content you plan to share. You can share similar content across platforms, but you want to customize it to best fit that platform. Plan both the frequency and type of content for each platform for the month.
Creating templates for each platform helps streamline your content creation. You can plug in different images and text in those templates to customize the content while making your production process faster.
8. Create Your Content
Creating your content at the beginning of the month makes your social media strategy more efficient. You're prepared ahead of time instead of always scrambling to create content for that day. You can get into the groove of creating content, which may help you produce the content faster.
9. Schedule Social Media Content
Social media scheduling software helps automate part of your posting. These programs let you pick a date and time to post the content.
This method ensures consistent posting. You won't forget to make a certain post, and you can schedule it to show up at the same time so viewers get used to your posting.
It also helps you stay productive. If you post manually, you'll have to stop what you're doing each time you post. Scheduling software doesn't require any additional input from you after initially scheduling it.
That doesn't mean you should forget about your social media accounts completely. You still need to interact with users and respond to inquiries and comments.
You also want to remain flexible in what you post. You may come across an unexpected opportunity to post on social media that really resonates with your followers.
Create Your Social Media Marketing Calendar
A social media marketing calendar gives you direction for everything you post. It makes better use of your time and marketing efforts, and it helps create a cohesive social media presence.
Are you ready for help with your social media content or marketing in general? Contact us for more information.