7 PPC strategies for San Diego Based Companies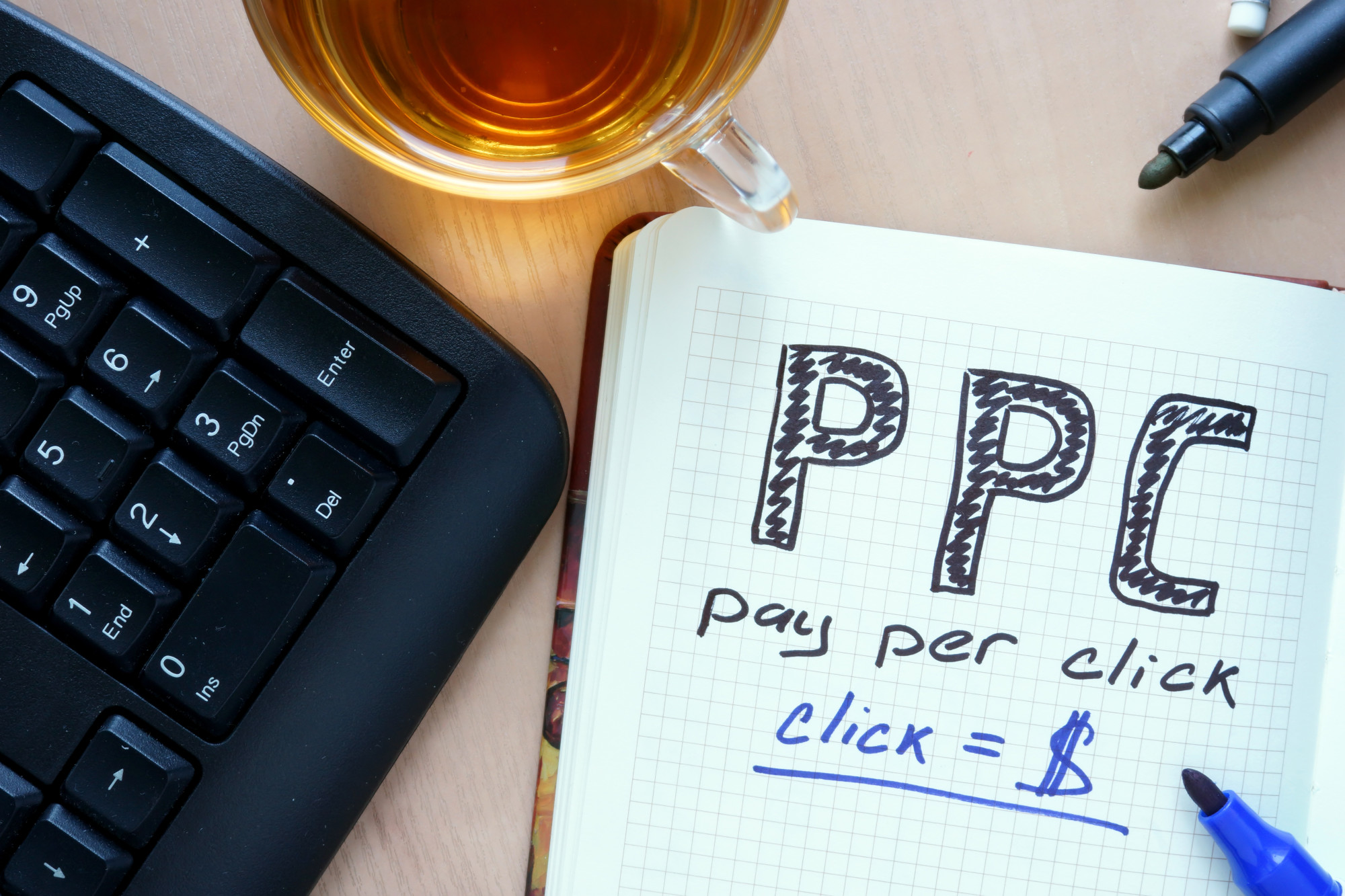 Are you using pay-per-click (PPC) advertising to attract new customers? With a strong Google AdWords strategy, you can expand your reach and build your business. Otherwise, you may risk losing sales and falling behind the competition.
PPC visitors are 50% more likely to make a purchase than organic visitors.
Similar to search engine optimization, PPC strategies and trends pay every year. By keeping up with the trends, you can get ahead of the curve and surpass the competition.
Kick up your PPC advertising and get those clicks with these PPC optimization tips!
1. Ramp Up Re-Marketing
What happens when people visit your website without completing an action? Chances are, you just missed an opportunity to gain a lead or make a sale.
Remarketing is one of the most important PPC strategies you can use to attract business.
With remarketing, you can display fresh ads to people after they visit your website. You can also personalize your remarketing ads so they better apply to each website visitor.
Remarketing gives you a second chance. Instead of missing out on a potential sale, you can capture leads. As a result, you're improving your conversion rate and your ROI.
Remarketing ads will give you a chance to boost your brand awareness as well. Each time someone sees your display ads, they'll become more familiar with your product. The more people see your ads, the more likely you will improve your click-through rate and conversions.
It's important to use creative messaging to appeal to customers with your remarketing ads. Otherwise, the same messages could cause you to lose potential customers a second time.
2. Make Sure It's Mobile
Many people are using their smartphones to search online. If you're looking for important Google AdWords tips, you need to consider your mobile users. Otherwise, you're missing out on potential customers.
Many PPC strategies focus on mobile-optimized ads. In order to improve your PPC advertising, you need to customize your mobile ad experience for these customers. Ignoring your mobile audience could cause you to waste your advertising budget.
First, consider the mobile traffic for your list of target keywords.
Google Ads allows you to study the performance of keywords on specific devices. You can focus more of your budget on keywords that perform well for mobile users.
Next, make sure you're creating display ads for mobile devices. Otherwise, your ads won't display well on smartphones.
Making these changes will ensure you appear in front of your entire audience of prospective clients.
3. Prepare for Voice Search
Do you ever use Alexa, Google, or Siri to make a search? More people are relying on voice assistants to search for answers online. If you want to use these PPC strategies, you need to prepare your ads for voice search.
Consider how your customers are using voice-based speakers to search for content.
You can use tools such as Semrush, Google Keyword Planner, or Google Trends to determine how people are searching online. Then, craft your ads or change your keyword strategy to reflect these trends.
By updating your PPC strategies for voice search, you can make sure you appear as a search result.
If your companies haven't updated their PPC advertising to reflect the latest trends, now's your chance! Speak with a local PPC expert today to determine how to improve your PPC campaigns. Once you do, you'll attract more visitors to your website—and get more leads.
4. Get Personal
45% of small businesses use PPC advertising, according to a survey. If you haven't begun using PPC advertising yet, it's time to get started!
As you start using these PPC strategies, make sure to get personal with your ads.
Most people focus on keyword-based campaigns. However, it's important to consider the needs of your customers as well.
Many companies are using audience-based targeting to display their ads instead. Using this form of targeting will allow you to personalize your ads for potential customers and avoid wasted clicks to improve your conversion rate.
You can target your audience based on their age, gender, marital status, and other demographics as well.
The better you know your customers, the more likely you'll attract them to your website.
5. Add Video Ads
Video ads are one of the latest PPC advertising trends.
Adding videos to your PPC campaigns will help you stand out from other digital ads. These ads can improve your engagement rate. As you improve your brand awareness and click-through rate, you expand your reach to more prospects.
If you don't want to dedicate a portion of your advertising budget to video marketing, consider using YouTube to target your audience. The niche is competitive but will allow you to improve your click-through rate.
6. Watch Out for New Ad Types
Remember, PPC trends are constantly changing. If you want to keep ahead of the competition, you need to remain up-to-date with the latest PPC trends. This includes any new features Google AdWords offers such as tools, targeting, and ad types.
For example, more companies are using location-based advertising. Brands are also beginning to use localization services to increase their conversation rates.
These new trends and ad types will help you discover new opportunities.
To make the most of your PPC advertising, keep track of the trends and apply the latest PPC strategies!
7. Keep Using Negatives
Even PPC advertising experts need to use negative keyword lists. These lists will ensure you don't appear for the wrong searches. Otherwise, you'll end up wasting money and attracting unwanted website traffic.
Punch Up Your PPC: 7 PPC Strategies for San Diego Based Companies
A well-developed PPC advertising campaign will help you attract more website visitors and build your business. Without good PPC strategies, you're losing potential sales to your competitors.
Ready to get started? Contact our marketing and advertising agency today to improve your PPC campaigns!