Our Approach & Process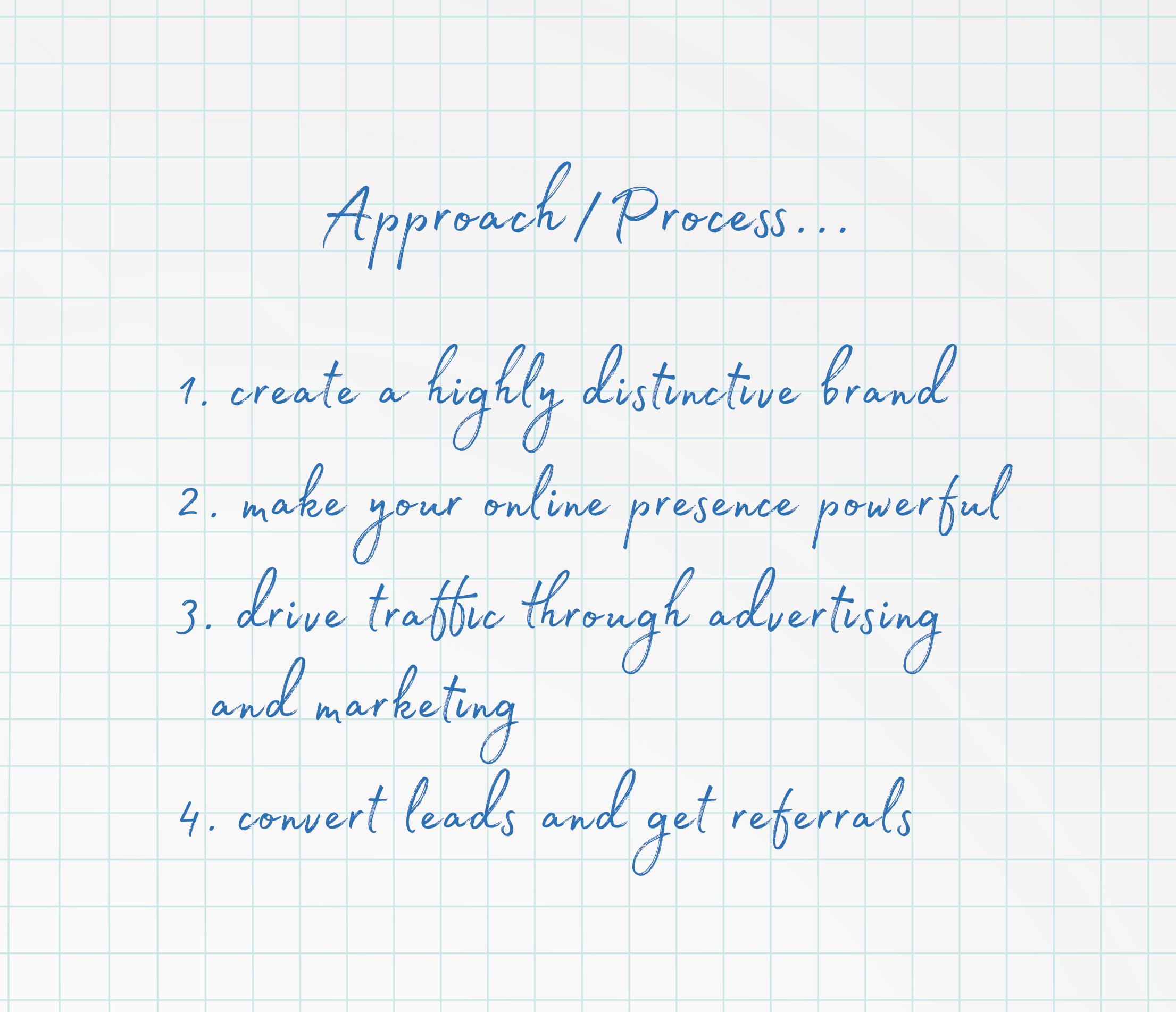 An Overview Of Our Process
Contact Us To Get Closer To Your Goals.
We Listen To Understand: Where are you coming from and where do you want to go? What means the most to you? What's your why? What's your quest? Who are you in the hearts and minds of your potential clients?
We Ask The Difficult Questions: What's underserved or unserved in your industry? What are the biggest complaints? Can you address these and be an advocate for change? How can you be the voice of your industry?
We Get To Work: We outline your goals; evaluate your brand and online presence; we challenge you to higher standards; we show you how; we map out a plan of action based on your budget; then we drive business with memorable marketing and advertising.