The Role and Function of Marketing Firms: How They Help Your Business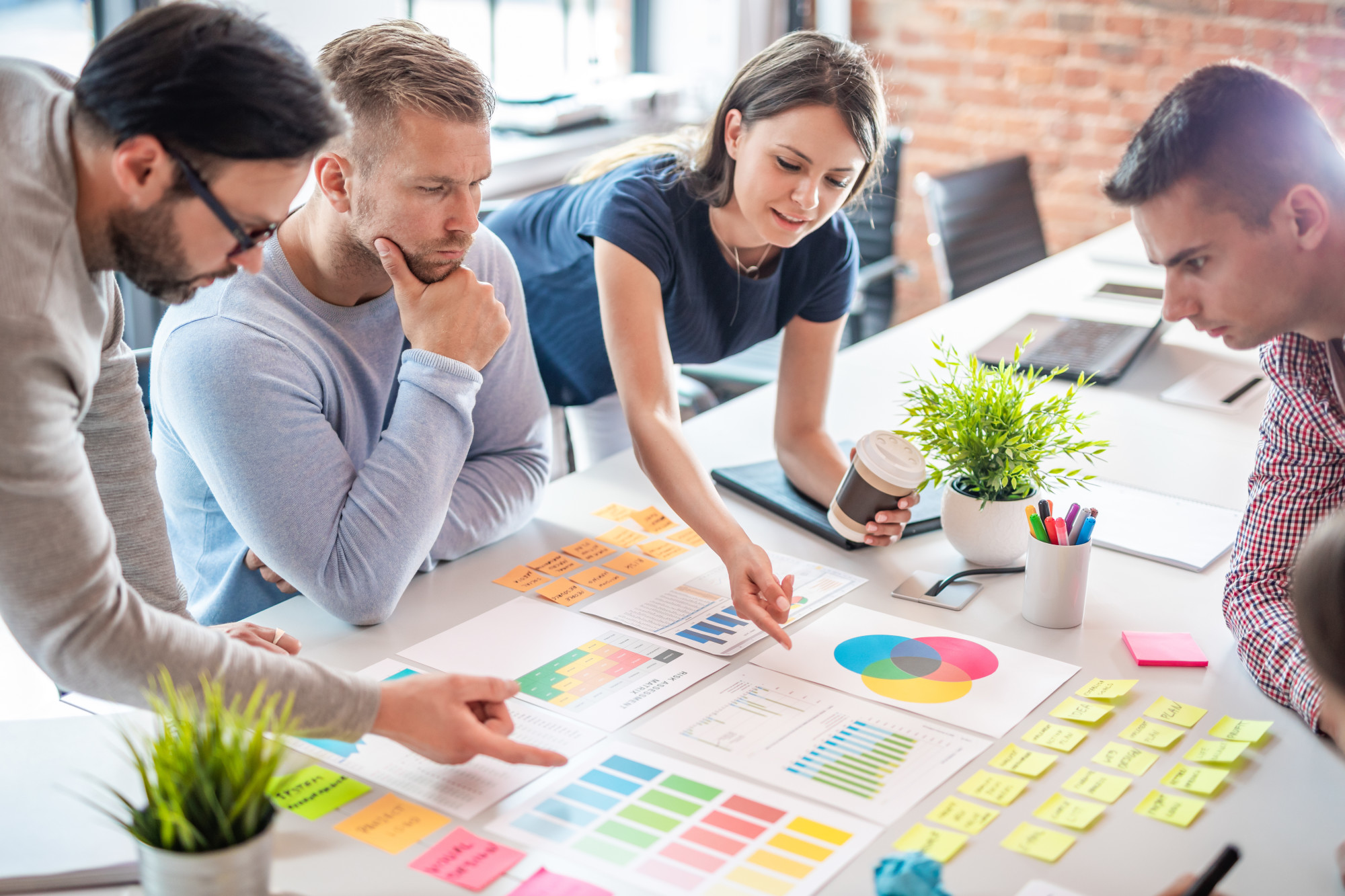 The United States Small Business Administration (SBA) recommends that marketing managers allot between 7% and 8% of their company's gross revenue toward advertising and outreach.
That's a substantial chunk of change, no matter how thick or thin your bottom line might be.
That's why it's important to protect your investment and make sure it's generating the kind of return you need to grow. While you could handle the work entirely in-house, chances are your teams are already stretched to capacity.
That's where marketing firms come in.
Allowing a third-party agency to take the reigns on your campaigns could be the smartest move you make for your growing reasons. Join us today as we share a few reasons why.
What Does a Marketing Firm Do?
Before we dive into the top reasons to hire one, let's answer one initial question: What is a marketing firm and what can you expect from one?
As their name implies, marketing firms are designed to help guide your overall marketing strategy.
Yet, there isn't a one-size-fits-all setup. The specific role this firm plays will vary from organization to organization. A few of the most common duties they can handle include:
Researching your business model, target audience, and competition
Determining how to position your company within your market
Helping your team establish a marketing budget
Deciding which marketing tactics to pursue
Establishing branding and design standards for campaign materials
Creating core marketing materials
Monitoring your campaign and reporting on Key Performance Indicators (KPIs)
In most cases, a marketing firm will take care of all of the above tasks and more.
Once they research your company and learn about your product and industry, these professionals can help you devise a strategy to generate sales leads and build brand buzz. From there, they can help create the visual designs and sales pieces (e.g. presentations, digital ads, social media posts, websites) that will form the backbone of your advertising strategy.
Along the way, the firm keeps a close eye on your campaign. You'll receive real-time feedback on which strategies worked, which need to be tweaked and which to scrap. This helps you make more informed decisions to drive more traffic your way.
Benefits of Hiring a Marketing Professional
If you're at the helm of a startup or small business, your marketing employees are most likely pulling double duty. They might also help out with sales, customer support, troubleshooting or contracts.
This means the time they can devote to marketing is limited.
At the same time, if you have a large enough enterprise to create a dedicated marketing team, these employees may also be stretched to the hilt. Juggling multiple accounts, deploying different strategies and staying on top of new technologies can be exhausting.
A marketing firm can help relieve this stress.
Improve Your Overall Strategy
If your numbers aren't where you'd like them to be, letting an unbiased third-party direct your efforts could be the switch-up you need. Most are designed to help you achieve the following goals:
Grow your sales leads
Support your current sales efforts
Build greater brand awareness
Increase your market share
Has your brand recently encountered a setback that damaged your reputation? A marketing firm can also help reposition you within your market, helping improve public perception.
Support a Singular Project
While all of these are valuable benefits, business leaders most often hire outside marketing companies to help with a specific project.
For instance, are you getting ready to launch a new brand? Do you want to completely revamp your online presence? Are you ready to introduce a new product line or service?
Relying on your same, tired marketing tactics to build excitement around these changes can prove challenging. An outside perspective is often all that's needed to start afresh on the right foot!
Learn New Technologies
For decades, your firm has relied solely on print marketing. Flyers, brochures, and pamphlets are your bread and butter.
However, you've read the statistics that show 83% of companies are seeing success from digital marketing. You've noticed your sales numbers dipping and you're reconsidering your stance on online outreach.
If you were to dive into this newfound territory headfirst, you're liable to drown. There are countless other competitors already acing the game.
In this case, you can bring a marketing firm on board to help your teams learn these new technologies. From social media to Search Engine Optimization (SEO), there are many new tools, concepts, and solutions they can help you master.
Discover What Marketing Firms Can Do for Your Business
Whether you want to overhaul an existing outreach strategy, roll out a new one or reinvent your entire brand, marketing firms can help you get there.
They'll bring order to your chaos, help you see your business in a new light, and inspire your internal teams to dream bigger than they ever thought possible.
Then, they'll help you design and follow a precise roadmap to make sure you achieve the goals you set for yourself. From small businesses to major corporations, every advertising department can benefit from this support.
Looking to hire a marketing firm to help position your organization for success? That's where we come in.
We're a full-service marketing and design group dedicated to helping our clients build the most powerful brands possible. From social media to video, we do it all.
Contact us today to learn more about how we can help and let's take this next step together.