8 Reasons Why You Need to Hire a Marketing Agency Right Now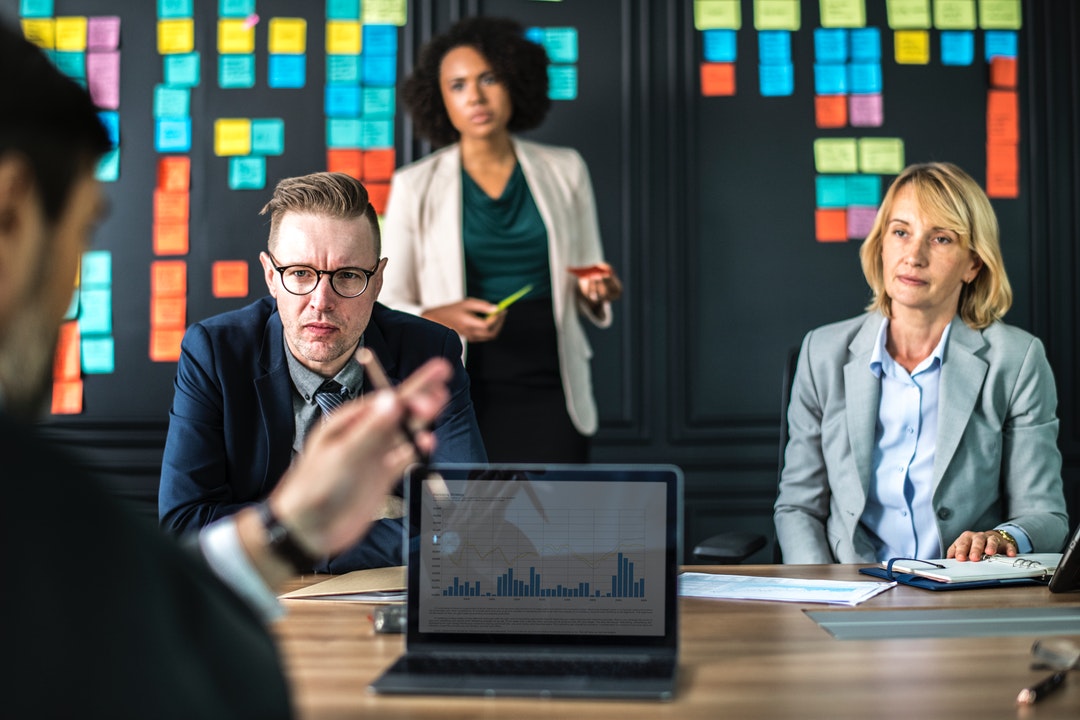 Let's face it.
You're far too busy to wear all the hats in your business. But, it's not always an easy feat to hand over the reins either.
However, you can't take shots in the dark when it comes to your marketing strategy. Outsourcing is a necessary aspect that can't be avoided if you want to run a thriving, successful business.
In a 2017 study, 37% of American small businesses said they're willing to outsource. This not only stresses how common it is – but also, how necessary.
Marketing should be the focal point of your monetization strategy.
And that's where outsourcing to marketing agencies come into play.
When you hire a reputable agency – the benefits are endless. And your ROI will blow you away long-term.
Still not convinced? Keep reading while we take a deep dive into 8 of the biggest reasons you need to hire a marketing agency, stat.
1. They'll Boost Sales and Improve Your Bottom Line
There's a reason businesses spend the time to ensure they have a solid digital marketing strategy. It'll increase your sales and improve your bottom line – like nothing else.
Marketing has the ability to transform your business; even if you're just getting started. You're able to measure your success (or lack thereof) like no other method.
If you're documenting and measuring your success – you're 538% more likely to report success, than those who don't.
On top of this awesome perk, you're also more likely to see the conversions you've been swooning over for months.
Marketing experts know how to use digital marketing in your favor. They know how to find and access your target market in order to achieve the best results possible.
However, those aren't the only benefits of effective marketing.
Some Outstanding Benefits of Digital Marketing:
Brand awareness
More affordable than traditional marketing
Capture quality leads
More sales
You're able to measure your success and adjust accordingly
As you can see, marketing is a top-notch tactic if you want to catapult your business; no matter what your industry or niche is.
2. You'll Save Loads of Time
This may be an obvious perk – but a crucial one to mention none the less.
If you're trying to build your small business into a thriving money-making machine, you need all hands on deck.
There are only 24-hours in a day – and you have to sleep sometime, right?
That's where outside help comes in handy. Not only can you be confident they'll do a stunning job, but you can rest easy knowing you can be laser-focused on other business tasks that require your attention.
3. A Good Marketing Agency Will Cover Far More Than Simply Marketing
You may be wondering: what does a top marketing agency do?
Many assume they merely cover the marketing side of your business. However, in reality, they can take on a load of other vital tasks off your hands.
A Few Areas a Marketing Agency Can Help You With:
Digital marketing
Content marketing and content marketing strategies
Your website
You can save on hiring individual agencies or freelancers – if you find the right marketing agency.
4. It's More Affordable Than Hiring an In-House Marketing Team
You may be considering hiring someone in-house to keep things simple.
You may even be under the misguided advice that you'll save money going this route.
As it turns out, hiring in-house is costly. And it's more expensive than hiring a reputable top marketing agency.
You could end up paying around $130,000 yearly to have a marketing manager in-house. Not to mention the healthcare, benefits, and taxes you'll have to fork over.
And if you think the price is brutal – keep in mind that this fee only includes marketing. Whereas marketing agencies cover all of your bases.
It seems like a large price to pay when you have a better (and more affordable) alternative.
5. A Fresh Eye and Perspective
As diligent as you may be, there are always things that remain unseen or fall by the wayside in a business.
Despite our best efforts, everyone needs an outside perspective at one time or another.
Especially if you're self-teaching or teaching someone on your team the ropes, having that extra set of eyes can make a huge difference.
You'll even find that a great marketing agency will give you insights and fresh inspiration that you otherwise wouldn't have had.
6. They'll Help You Create an Effective Digital Marketing Plan
You may be swimming in unfamiliar waters if you haven't created a successful digital marketing strategy before.
An agency will ensure you end up with a personalized plan that is perfect for your unique business.
Often times they'll first focus on honing in on your buyer personas and identifying all goals you'd like to achieve. Everything will stem off of this because of how crucial your customers and/or clients are to your business.
Without them – you don't have a business.
It can be tricky to get all of the steps of your marketing plan down pat if you're feeling confined by
As long as you stick to the marketing plan that's been crafted for your business – you'll find yourself swimming in leads and conversions.
7. You Need All the Help You Can Get to Get a Leg up on Competitors
You can bet your largest competitors are already online utilizing every digital marketing tactic they can get their hands on. And that includes outsourcing to top marketing agencies, for the best results possible.
They aren't holding back when it comes to the amount of money they spend on their marketing efforts either. By 2021, it's said businesses will be spending $110 billion on digital advertising.
Because of the massive ROI, an improvement on your bottom you get when investing in top-notch marketing strategies, it's an investment you can be sure your competitors are utilizing.
8. You Can Rest Easy Knowing Your Business is in the Hands of Experts
To see the steady growth you yearn for, it's imperative to put your marketing needs in the right hands.
If you're not equipped with the right skills and expertise to knock your marketing strategies out of the park – you have no business doing it.
Especially if you're a small business, it's vital to let the experts take over your marketing. Then you have a chance to get a leg up on your biggest competitors.
The fantastic thing about hiring a marketing agency is you're typically not limited to just one marketing agent.
You tend to have a group of knowledgeable people at your disposal.
Trust a Top Marketing Agency to Help You
While there's nothing wrong with the DIY (Do it yourself) attitude for many business tasks – some things you don't want to leave to chance.
Your customers are the bread and butter of your entire business. So if you're not using smart marketing strategies to attract and convert them – it'll be a daunting task to get your business off the ground.
Put your trust in a reputable marketing agency who specializes in what you need.
If you're ready to take your business to the next level, contact us for more information about your specific marketing needs!