Achieve Success: 7 Best Practices for Working with a Digital Marketing Agency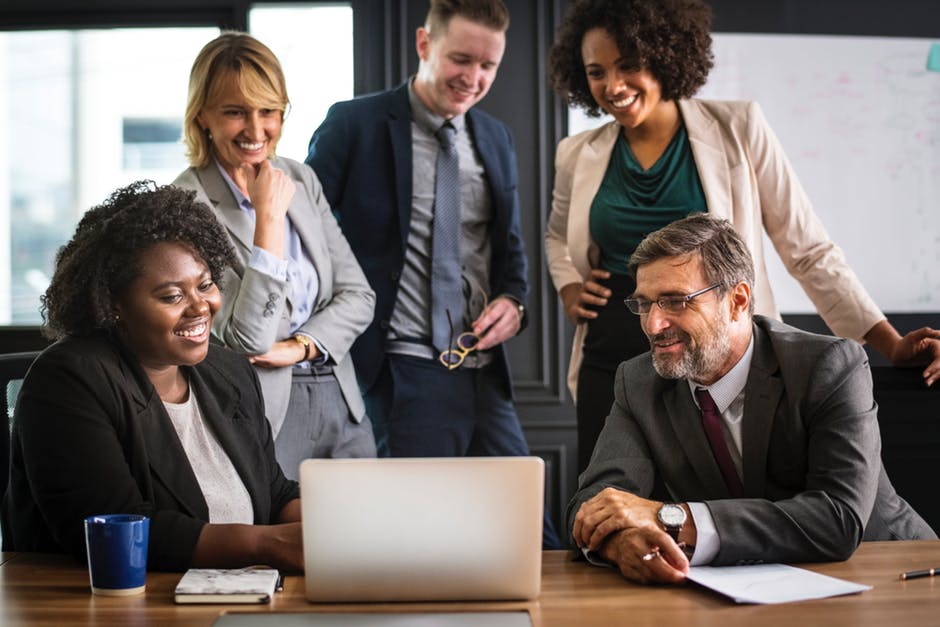 As a business owner, you may realize that digital marketing is one of the best ways to create revenue online.
You've gone the DIY route, but your efforts aren't converting to sales.
You're not even coming close to your business goals. And the process is so time-consuming. The hours you get to spend with your family or the things you enjoy doing most is almost non-existent.
Perhaps you need to hire a digital marketing agency. But be careful about who you choose. Not all digital marketing agencies are equal.
For an agency to be worth their salt– and achieve success for your business— they must master digital marketing best practices.
Here are the seven best practices you need to know when working with a digital marketing agency.
1. Find an Agency That Has Some Experience Working in Your Niche
Before you sign the contract, make sure the agency you hire possesses some expertise in your industry or a related industry. You may want to work with a team that knows your customer's pain points, goals, and desires.
When an agency understands your customers, it will save you money since the agency won't need to do as much research to learn about your business.
Since many digital marketing agencies charge their clients by the hour, you might be billed for less time when an agency knows your niche.
2. Identify the Expertise You Have and Need
The first thing you need to do is figure out your staff's digital marketing knowledge and experience.
This helps you narrow down the services you'll need to outsource to a digital marketing agency. There may be some tasks you can assign to your team which can cut your costs.
There's no need to hire someone to manage your social media posts if you have someone on your team who can do that.
The agency can design and write your posts, but a staff member may be able to post them to your Instagram stories or posts–or your Facebook business page.
On the other hand, if you're totally new to social media, an agency can take that task off your plate.
3. Learn the Services Agencies Offer
Knowing what services offered by digital marketing agencies will let you know if they have the bandwidth to handle all your needs. Or if you'll have to hire an outside professional.
For example, if the agency doesn't offer email marketing or Search Engine Optimization (SEO), you'll need to look elsewhere for these specialties. As marketers offer different services, you'll need to find out.
If you prefer to work with one agency to do it all, make sure they offer everything you need.
4. Read Their Case Studies
Case studies are detailed accounts of customer successes. They provide analyses of campaign strategies and the results they achieved.
The case study should include the marketing problem the client wanted to fix, the strategy the agency performed to attack the problem, and the outcome or solution obtained.
Case studies should provide measurable results, for example, generated leads and conversions that led to sales.
Reading case studies can show you how the agency accomplished the clients' results that led to increased traffic and higher revenue achieved by the digital marketing agency.
5. Ask About Client Retention Rates
Knowing client retention rates will allow you to discover the quality of service you're paying for. When clients are happy with a digital marketing agency's services, they stick around.
When digital marketing agencies have repeat customers, it's a sign they're doing something right. They're providing digital marketing solutions that work.
In contrast, when companies don't stay with an agency, that usually attests to the poor quality, lack of creativity, and low response rate delivered by the agency.
Learning client retention rates will enable you to see the "proof in the pudding" that goes beyond empty promises.
6. Inquire About Different Content Marketing Writing Services
Content marketing is key in any successful digital marketing campaign. Yes, an agency might create a beautiful web design to attract clients.
But it's the words on the website that speak to customers and convert leads to purchases.
Here are some of the essential content marketing services needed to build authority, drive traffic to your website, and increase revenue:
Blog Creation
Consistent blog creation is the heart of SEO. Well-written blog posts provide Google juice. A good blog writer needs to perform keyword research, know user queries, generate great ideas, know SEO, and write stellar headlines.
Blogging can drive prospects to your website and entice them to join your subscriber list.
eBooks
Does the agency have an eBook writer on their team?
eBooks provide an excellent opt-in opportunity for you to offer a free giveaway in exchange for a prospect's email address. When leads furnish their email address, they're now a lead you can nurture.
Email Marketing
Email marketing provides an effective way to build trust with hand-raisers and leads. You can obtain customer email addresses through an opt-in gift like an eBook, your blog, on social media, or in other ways.
The DMA says that personalized emails generate 58% of revenue. While anyone can write an email, a talented email marketer understands the sales funnel and creates personalized emails with the buyer's journey in mind.
Today, it's not enough to write a traditional sales email. An email sequence expert knows the psychology and emotional triggers necessary to empathize with your leads' pains, goals, and desires needed to make the sale.
Whitepapers and Reports
Whitepapers and reports are essential documents to sell to B2B businesses. These documents position companies as thought leaders.
This long-form, well-researched content marketing content strategy created by experts provides an effective form of digital communication for high net worth purchases.
When researching digital marketing agencies, knowing the forms of content they provide can be a deal-breaker in helping you choose the right agency for your business.
7. Discover Which Tools the Agency Uses to Guide and Measure Progress
After understanding your company's vision, a digital marketing agency needs to offer the tools in place to realize this vision.
A digital marketing brief also called a "brief" works as a blueprint to define your campaign objectives, assets, target market, digital strategy, approval processes and deliverables for your campaigns.
Make sure the agency uses one, as most reputable agencies do.
On this document, provide as much information to the agency about your target market: desires, goals, objections, and pains to enable them to achieve the best results for your company.
Seven Best Practices Revisited When Working With a Digital Marketing Agency
Incorporate these seven best practices when choosing a digital marketing agency to increase your bottom line.
When you're both on the same page, you may actually be able to get some sleep. Or book that long-awaited vacation you've been wanting to take with your family or friends.
MAD Group provides brand, messaging, and campaign solutions for businesses who crave an online presence that produces results. Contact us today to boost your company's revenue.