Top 10 Brand Development Tips Every Business Owner Needs to Know About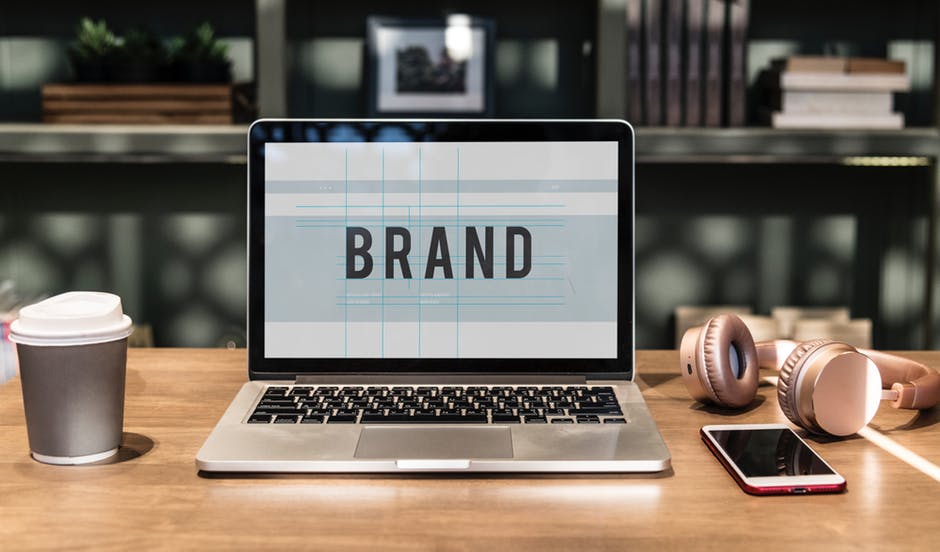 Defining your brand gives your company personality and a unique voice that makes people aware of your position in the marketplace. It creates differentiation in the marketplace and gives you more credibility and negotiating power.
Brand development enables you to attract a specific set of customers that gravitate to your business because of the emotional connection they've made with the brand.
But how do you begin developing a brand? Read on for a step-by-step guide on how to build your brand. Here are the top ten brand strategy tips for building a brand.
What is Brand Development?
Brand development was never meant to be created in a vacuum. You don't just pull out an idea and say, "Hey team, let's do this."
Brand development is rooted in a solid strategy based on the core values that drive your business's vision and mission. Then you link your values to your company goals and your business strategy.
1. Your Business Strategy: Look At The Big Picture
Your business strategy starts with your vision and mission. Think about the problems you want to solve in the marketplace. And how you want to solve them. When you differentiate your brand, it's easier to grow your business.
Do you want to sell sustainable products that inspire your audience? Maybe you want to manufacture stylish, chic clothing to expectant mothers. Every brand will require depth of thinking and value it brings to your clients.
2. Hone in On Your Target Audience
Sometimes specializing in a target niche enables you to identify your brand and audience more easily. While you might want to sell to everyone, that may be a mistake. It may not attract anyone's attention if you are everything to everyone. It may seem as a jack-of-all-trades.
To grow your brand, it's essential to define your target clients. The more you can narrow your target clients, the more laser-focused you'll make your brand.
The narrower the focus, the faster the results, the more leads you'll generate, the more orders you'll receive at checkout. It might take some time to define your target audience. But don't rush it. It requires concentration and insight.
So how do you define your target clients? It's all in the research.
3. Researching Your Target Market
To make your brand relevant to your target clients, you need to do abundant research. Research can drive revenue.
The reason: the information you learn about your target clients from demographics, interests, location, pains, goals, and attitudes enables you to create brand advertising that says, "They get me."
In return, the revenue comes in, your business grows, but most importantly you know where you stand in the minds of your audience.
By understanding your customer's priorities and perspectives, you resonate with them–and anticipate their problems that you can solve by creating unique messaging that's relevant to their lives and provides value.
4. It's Time to Position Your Brand
Next up, you're ready to position your brand. Show how your brand is different than your competition. When you define the difference that matches your target clients' preferences, they choose to work with you.
To position your brand, you need to write carefully crafted positioning statements for each market. The is a specific format for doing this effectively. If you need help with this please contact Mad Group to get the most effective advice.
5. What's Your Message?
The next step is to create your messaging strategy. Your message should be based on your brand positioning. It should convey powerful thoughts in words, pictures, and video.
If you have more than one target client, you'll need to create a message for each client. Perhaps you'll vary your messaging based on gender or other criteria. But keep it rooted in your brand positioning.
While your message may vary, your core brand positioning must be the same for all your target clients for brand consistency. Each client may have specific preferences, but your brand needs to remain the same across the board.
You can create an umbrella brand for the company, and then create specific sub-brands for your products or service offerings.
6. Keep Your Logo and Brand Elements Relevant
If you're doing a company rebranding or forming a new brand, a logo may be in order. The logo and your tagline need to match your brand positioning strategy.
Customers will come to recognize your logo and related visual material. It's important to communicate your brand personality in these visuals so they can remember your company.
When designing your logo and brand elements, use color, shapes, and symbols that allow people to remember your company and recognize it instantly. Think of McDonald's golden arches or the Apple logo. Both so easily recognizable.
7. Developing A Content Marketing Strategy
Your content marketing strategy needs to be in line with your brand positioning. Make sure it communicates it in every piece of content you create. Whether a blog post, eBook, video, or an infographic.
Content marketing builds your brand by providing your target clients with informative and engaging opportunities to learn and experience your brand. It's a way to attract, inspire, nurture and motivate target clients to take action.
8. Building Your Website
Your company website is one of the most essential brand-building tools for your online customers and prospects. It's the place where your target clients will return to make purchases and connect with you.
Here, you'll drive new customers through your search engine optimization (SEO) efforts to learn about your company's offerings. When it comes to a solid brand development plan, an attractive and functional website is a must.
Here are some quick tips for building a website for your brand:
Make sure the look and feel match your brand. This includes colors and style.
Tell your brand story on your homepage.
Create a newsletter on your website for your target client to join.
Make sure the menus on your site is easy to navigate and is built with a responsive design. So it looks good on all devices.
9. Other Marketing Tools
You can use a variety of marketing tools you can post on your website or on social media. Here are some examples:
Your Company Newsletter
Your newsletter is an opportunity for target clients to discover your brand. Here they can sign up for news, deals, and product information.
Design An e-brochure
An e-brochure designed in line with your brand is another opportunity to get your target client acclimated to your brand. Make sure it's saved in a PDF format for easy and convenient viewing.
Compilation of Videos
Viewers love videos. They give you the opportunity to let users know more about your brand. Some topic ideas for videos:
New products and services
Meet the team video
Deals and discounts
10. Testing: Measuring and Tracking Results
This last step in developing your brand is to test your marketing through analytics. You'll learn which blog posts and videos get shared, which emails get opened, and which ads get a response–or get ignored.
Tracking your marketing efforts gives you a good idea what's working and what needs to be adjusted.
The Bottom Line on Brand Development
Now you know the top ten brand development tips to build a successful brand.
Follow these tips step-by-step to strengthen your brand positioning, establish a brand voice, extend your audience reach, and drive profits.
MAD Group specializes in branding, messaging, and campaign development. Contact our team today to drive your business forward with a brand that aligns with your values and goals.