EDM Marketing Made Simple: A Complete Guide + Examples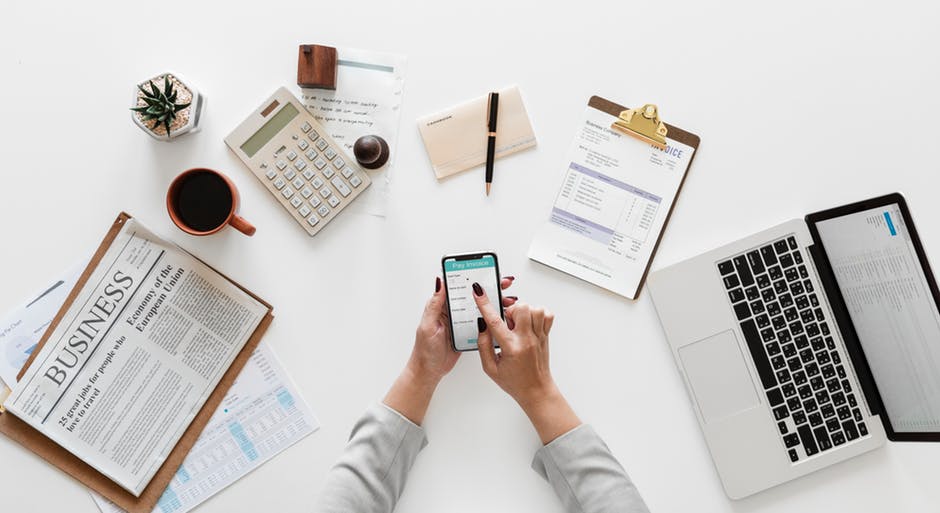 Reading minds doesn't seem to be as hard these days. Here's how you can deliver an experience that leaves your audience feeling like you can read their mind.
Showing empathy and a deep understanding of your readers may be the one thing that separates you from your competition.
Now, you're probably wondering how you can make that happen. It seems effortless for large corporations but you don't have an expansive team and your marketing budget is basically non-existent.
Don't worry! EDM marketing is a cost-effective and efficient way to develop long-term relationships with your audience. Keep reading to learn more about EDM marketing, why it's important, and how you can get started, today.
What is Electronic Direct Mail Marketing?
EDM marketing, or electronic direct mail marketing, takes traditional email marketing to new heights. Although they sound similar, they aren't quite the same thing.
Here's why:
Email marketing consists of outbound emails to your email list
EDM encompasses email marketing AND additional methods of communication to develop brand awareness and long-term relationships
Successful EDM campaigns commonly use SMS messaging, printed materials, and advertising to create a influential user experience.
Why EDM Should Play an Influential Role in Your Business
Email marketing continues to be the most effective way to increase conversions, beating out social media and other marketing channels.
Since EDM marketing includes email marketing, it boasts the same benefits. But, it also has a few built-in benefits of its own. These inherent benefits make EDM a safe and reliable asset to your marketing strategy.
1. Analytics and Tracking Abilities
Most digital marketing techniques are hard to analyze. Often times, it's impossible. But, email marketing stands above the rest because of how easy it is to measure.
Going further, analytic tools enable you to track the performance of your emails, social media posts, and paid advertisements. You can then use this data to conduct A/B testing or other methods to optimize your EDM results.
2. Cost-Effectiveness
For every $1 you invest, email marketing produces approximately $43 in return. This makes email marketing one of the best ways to increase your ROI. Because EDM encompasses other platforms, your return could be even higher.
3. Personalization Capabilities
3 out of 4 (77%) of businesses state that they use email to send personalized messages. Additionally, the targeting capabilities of digital advertising are becoming more advanced.
Delivering a personalized message is crucial to reaching the right people when they need you. So, it makes sense that most companies are investing time and money into it.
4. Establishes Trust and Brand Awareness
Email marketing is permission-based meaning that this person has agreed to hear from you. The additional avenues of EDM marketing allow you to build on that trust. This means that you can establish a long-term relationship through retargeting ads, email, and social media.
Elements to Include in Your Next EDM Marketing Campaign
Personalization
Personalizing an email means more than including their name in the first line. Consumers have high expectations when it comes to their inboxes and your business is no exception.
Learn how to effectively segment your list to create a personalized experience that's tailored to the individual. Additionally, use what you know about your audience to target your social media marketing and digital advertising efforts.
Images
You're not just selling a product. You're selling an outcome. Use imagery that accurately shows what your audience can expect to become by trusting in your brand.
Storytelling
There are hundreds of other businesses like yours. The story you tell separates you from your competition. Weave that story into your EDM marketing campaign to appeal to your audience's emotions.
Responsive Design
Approximately 70% of internet activity happens on a mobile device. Make sure every touch-point of your EDM campaign is mobile responsive.
Negative user experiences can destroy everything you've worked hard to build.
Interactive Content
Interactive content forces your audience to engage.
Things like surveys, interactive infographics, calculators, and quizzes can make a massive impact on how your message is heard.
One Call to Action
You know what you want your audience to do. They probably don't know so it's up to you to tell them. End your emails, social media posts, and advertisements with a singular call to action so they know exactly what they're supposed to do.
3 Refreshing Marketing Emails to Send Your List, Today
Imagine if every email you opened up was a sales email? You'd probably unsubscribe after a while. Nobody wants to receive nothing but sales emails in their inbox.
Use these examples to change things up so you can keep your readers engaged, learn more about them, and make more sales.
1. Get to Know Who's Behind the Screen
Create a survey and ask your audience for input. Bonus points if you can offer them something valuable in return.
Example: Abagail and Emylee from Think Creative Collective asked their audience to take a quick survey in exchange for being entered into a Starbuck's gift card giveaway.
2. Create an Ultimate Guide that Solves a Specific Problem
Using the information you got from your survey, develop a guide that helps solve a common problem your audience has.
Example: MailerLite recently created a guide on A/B testing. In their email, they included an interactive poll, a video, and a link to the guide. They invite their readers to engage and help them find a solution to a common problem without asking for anything in return.
3. Personalized Content
If your list is segmented, you can send appropriate content to the right people. You know they're interested in a specific topic so send them a roundup of your top content (i.e. blog posts, eBooks, videos, etc.) to encourage them to visit your site.
Example: Stitcher, a podcast app, frequently sends out emails with suggested podcasts and other content they think you will enjoy.
EDM Marketing Services that Yield Measurable Results
The Marketing and Advertising Design Group takes pride in offering top-tier EDM marketing services that don't cost you an arm and a leg. The process is simple.
Provide some basic information and let the specialized team of marketers do the heavy lifting. You'll see quantifiable results in the form of capturing leads and generating revenue.
Contact the MAD Group to get started growing your business, today!