Top Benefits of a Good Print Media Campaign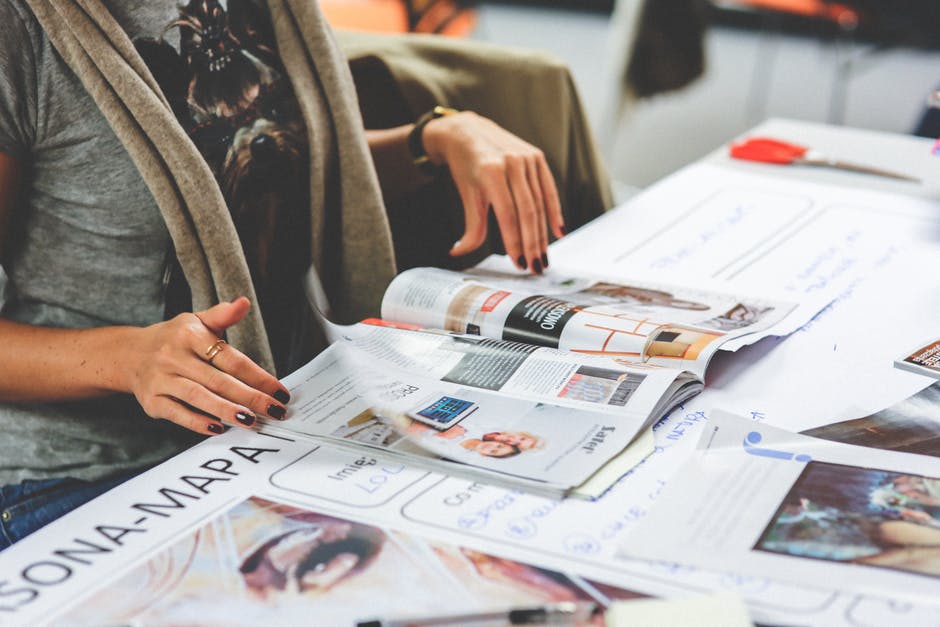 Remember the time when people claimed that print was dead?
Well, those people were simply wrong.
Sure, without a doubt, we live in a digital age. But print still has its place.
In fact, it's clear that print media has many advantages when it comes to both news reporting and advertising. For one, research shows that the majority of people feel that print marketing is more trustworthy than other types of marketing are.
The ideal situation for any business owner interested in marketing their products and services is to use the smart combination of digital and print communication to maximize their branding efforts.
In the post belong, we're giving you a glimpse at the top benefits of a good print media campaign.
Let's dig in!
Your Print Ad-Reading Customers Will Remember You
According to research, people have a tendency to read much slower when it comes to paper compared with online.
You couldn't ask for a better situation if you're using print media. This is because slower reading enables a person to develop a deeper understanding of what they're taking in.
Apparently, just holding a piece of paper enables the brain to develop connections that boost memory. Print also provides a focused manner of reading. This is because people lay out magazines and newspapers intentionally to read them.
On the contrary, producing a digital ad is a lot like writing about somebody and then having that person jump up from the text and start running around the page.
You may catch your online readers' attention with ads that move and cover the copy that they're reading, but the movement can also be a distraction.
This is an issue you simply don't face with print media.
Your Print Media Ads Will Stick Around
The staying power of print advertisements also makes them extremely appealing these days.
With online advertisements, readers usually have to click on them to read them. Meanwhile, although 70% of people in the United States had social media profiles in 2021, social media ads come and go.
Print media ads, however, stay where they're placed.
Years from today, when readers sift through their old magazines for nostalgia, they'll still see the print ads you placed.
Print's staying power gives you, as a print advertiser, a sense of solidity and strength. Print ads look richer and more believable compared with online ads.
This is precisely why print marketers are usually viewed as being more trustworthy than their online counterparts. And this may become even truer in the years ahead as younger online users — for whom digital ads have become the norm — constitute the largest percentage of consumers.
You Can Likely Afford Print Ads
If you're a small business owner, you may not be able to generate the funds to advertise on television. In addition, radio ads may not always be recommended.
But, regardless of what their budget levels may be, advertisers can generally find good print options.
Even a small corner boutique can spare some money to place an ad in a local newspaper, which is perfect for reaching most of its target customers.
Print is Very Flexible
Another reason to love print advertising? It's an extremely flexible way of promoting your products or services.
Whether you'd like to reach a local shopper, a father, a foodie, or a golfer, you can effortlessly target your company's audience.
For instance, if you're targeting foodies, you can advertise your offering in your local newspaper's food section on Thursdays. Or, if you're trying to grab a golfer's attention, run an ad in the newspaper on the sports pages on Sundays.
You can also produce ads for magazines, targeting these types of customers.
Plus, if you have to alter a print advertisement at some point, this is much easier to do than changing a radio or television ad, which requires rerecording and reshooting some spots.
Print Helps to Build Awareness
The repeated placement of an advertisement is necessary for it to be effective.
While audiences become less aware of online and television campaigns after they've run a few times, the opposite actually takes place with print advertisements.
Print advertising boosts purchase decisions and brand loyalty in a way that online advertisements generally can't.
Combine Print with Other Marketing Tools
As we mentioned earlier, using a mixture of print ads and digital ads is wise if you want to maximize your marketing impact.
In print ads, you'll usually see companies redirect their readers to their websites for more information or special offers. Why? Because print is good at motivating readers to go wherever you'd like them to go.
Because all print mediums have unique benefits, it makes sense to tap into the power of them all for the greatest results. So, make sure that your advertising campaign makes use of various kinds of media and reinforces your message in each one.
In fact, experts say that television ads can be even more effective when combined with print vs. online-only advertisements. And if you use all three, the effectiveness is even greater.
With a well-thought-out multimedia approach, you can reach individuals who prefer certain advertising mediums over others. You can also boost your awareness and ultimately increase your brand loyalty.
How We Can Help
You now know adding print to your marketing campaign can give you a huge boost. We can help.
We offer high-quality services designed to help you increase awareness about your company.
For instance, we offer help with marketing, branding, websites, social media and even copywriting. Our marketing services include those for both traditional and digital promotion.
Get in touch with us to find out more about the benefits of print media.