9 of the Most Influential Cause Marketing Campaigns to Inspire Your Next Marketing Project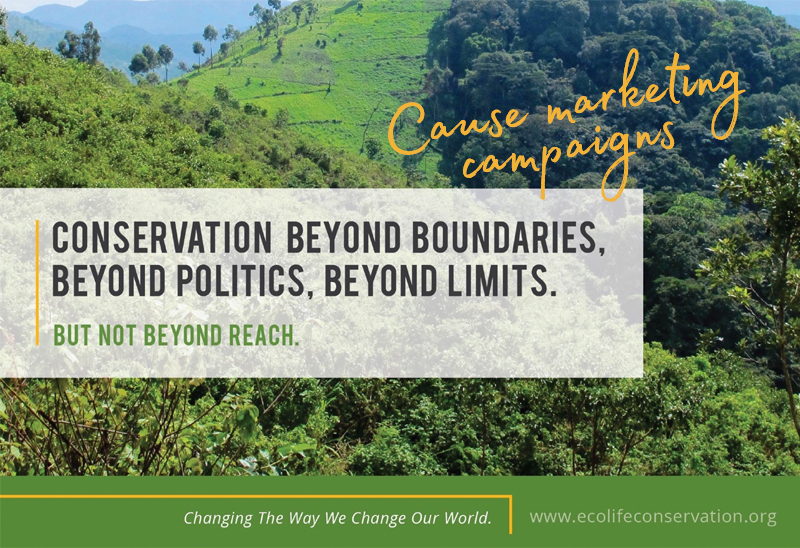 Curious about cause marketing campaigns?
Did you know that cause sponsorship is predicted to reach more than $2.14 billion in 2018? Furthermore, 78% of people between the ages of 18 to 24 will choose an ethical product over its non-ethical competition. Even when that product is more expensive.
In today's digital world, competition is high. Yes, consumers still prefer products that are high quality and low cost. But unlike 20 years ago, consumers also take into account the company's environmental impact and causes they support.
If you want to take a look at successful cause marketing examples, we've created a list for you. In the sections below you'll find eight of the most successful campaigns in the last ten years. Read on to discover more.
1) World AIDS Day: Starbucks and RED
Starbucks teamed up with RED to raise funds for the Global Fund to Fight AIDS. The cooperative duo started their cause marketing on World AIDS Day over seven years ago.
As part of the campaign, Starbucks donates 10 cents for every beverage they sell in their U.S. and Canada stores. So far, they've raised over $12 million in donations. The red cups ensure consumers take notice.
The cause campaign increased Starbucks' sales. It's also provided a major boost to their brand loyalty.
2) Arctic Home: Coke and World Wildlife Fund
In 2011, Coca-Cola launched the Arctic Home campaign with the World Wildlife Fund. Their goal was to raise awareness for the plight of the polar bear, Coke's unofficial mascot.
The bears are starving. Global warming is melting sea ice and forcing seals to relocate. This relocation is depleting the polar bears' natural food source, the seals.
Since the campaign launched, Coca-Cola has raised over $3 million in donations. More importantly, they've significantly raised awareness for the polar bears' predicament.
The digital engagement portion of the campaign has been noteworthy. It utilized websites, apps, social media, text messaging, emails, and other channels. The engaged customers and drove brand awareness.
3) Real Beauty: Dove and Unilever
Did you know that only 2% of women around the world describe themselves as beautiful? Dove does. They performed a study which surprised even the experts.
Soon after, they launched their "Campaign for Real Beauty" to address the unattainable depiction of beauty. The depiction has become prevalent in first world countries. Experts argue this depiction evolved from negative messages pervasive in modern media channels.
Since the campaign's launch in 2004, sales have increased over 60%. The well-executed cause-related marketing drives Dove's brand ethos.
4) Heart Healthy Meals: Subway and American Heart Association
The American Heart Association (AHA) offers a Heart-Healthy Meals certification. It's given to grocery stores and restaurants that meet their criteria. When a restaurant is approved, they're given a certification sticker. To pass, a restaurant's food must meet standards in the following areas:
Calories
Sodium
Total Fat
Trans Fat
Cholesterol
Saturated Fat
Beneficial Nutrients
To kick off their certification, and promote public response, AHA partnered with Subway. The sandwich restaurant was the first to receive a certification. One is displayed proudly in each restaurant of the sandwich chain.
If you're interested in the certification yourself, it requires an annual cost of $5,000. It's a way to show customers what you stand for and raise money for the AHA at the same time.
5) The Walk to End Breast Cancer: Reebok and Avon 39
Each year, Avon 39 holds a walk to end breast cancer. It's held in seven cities across the country. The two-day, 39.3-mile walk raises money for cancer. That includes research, screening, diagnosis, and treatment.
Reebok sponsors the national event. Since 2003, they've raised over $620,000,000. Reebok has also connected themselves with a worthy cause. It's increasing both their sales and brand recognition.
Now customers connect those little pink ribbons with all things Reebok.
6) Operation Safe Return: Jeep and United Service Organizations
The S.A.F.E Return project provides both financial and in-kind aid to America's returning troops. In concert with the USO, Jeep gives support throughout the transition to home, work, and health. S.A.F.E stands for the following:
Secure Transport: Jeep provides vehicles at no cost to USO centers.
Aid for Transition: Jeep has created a veteran employment initiative. They've also given military incentives toward the sale of a new Jeep.
Freedom Adventures: Jeep gifts troops with armed forces celebrations.
Enduring Care: Jeep sponsors care for the wounded, ill, and injured troops. They also help their families.
7) Miracle Balloon Campaign: Walmart and Children's Miracle Network
Children's Miracle Network (CMN) is a group of hospitals dedicated to helping children. Such hospitals rely on donations and community support. Medicaid and other insurance programs rarely cover the full cost of care. Since 1983, CMN has raised over $5 billion.
Walmart has helped their efforts by partnering for the Miracle Balloon Campaign. Each time they shop, customers can purchase a $1 balloon to support CMN. Walmart hitched their name to community sponsored children's hospitals across North America.
8) One for One: TOMS Shoes
The "buy one give one model" is popular in cause marketing. For example, TOMS Shoes "One for One" campaign began back in 2011. It's since grown to include not only shoes but eyewear and clean water as well.
Customers purchases a pair of TOMS shoes, eyewear, or coffee. Then, a similar pair is donated to a child in a poverty-stricken country.
9) Buy a Pair, Give a Pair: Warby Parker and Partners
Warby Parker's "Buy a Pair, Give a Pair" follows the same model. For each pair of glasses they sell, their nonprofit partners receive a pair. The nonprofits sell these glasses at bargain-basement prices to people in need. So far, they've distributed over 1 million pairs.
Building Your Own Cause Marketing Campaigns
Creating your own cause marketing campaigns can be daunting. Begin by reaching out to nonprofits around your area. They often partner with local businesses so that they can lead you through the process.
It's worth noting that you don't need an international nonprofit. Local nonprofits work exceptionally well for brick and mortar stores. Check with your chamber of commerce if you need help.
If you enjoyed this article, please browse our library full of other advertising tips.
So long and good luck!