The Top SEO Mistakes You Need to Avoid from an SEO Expert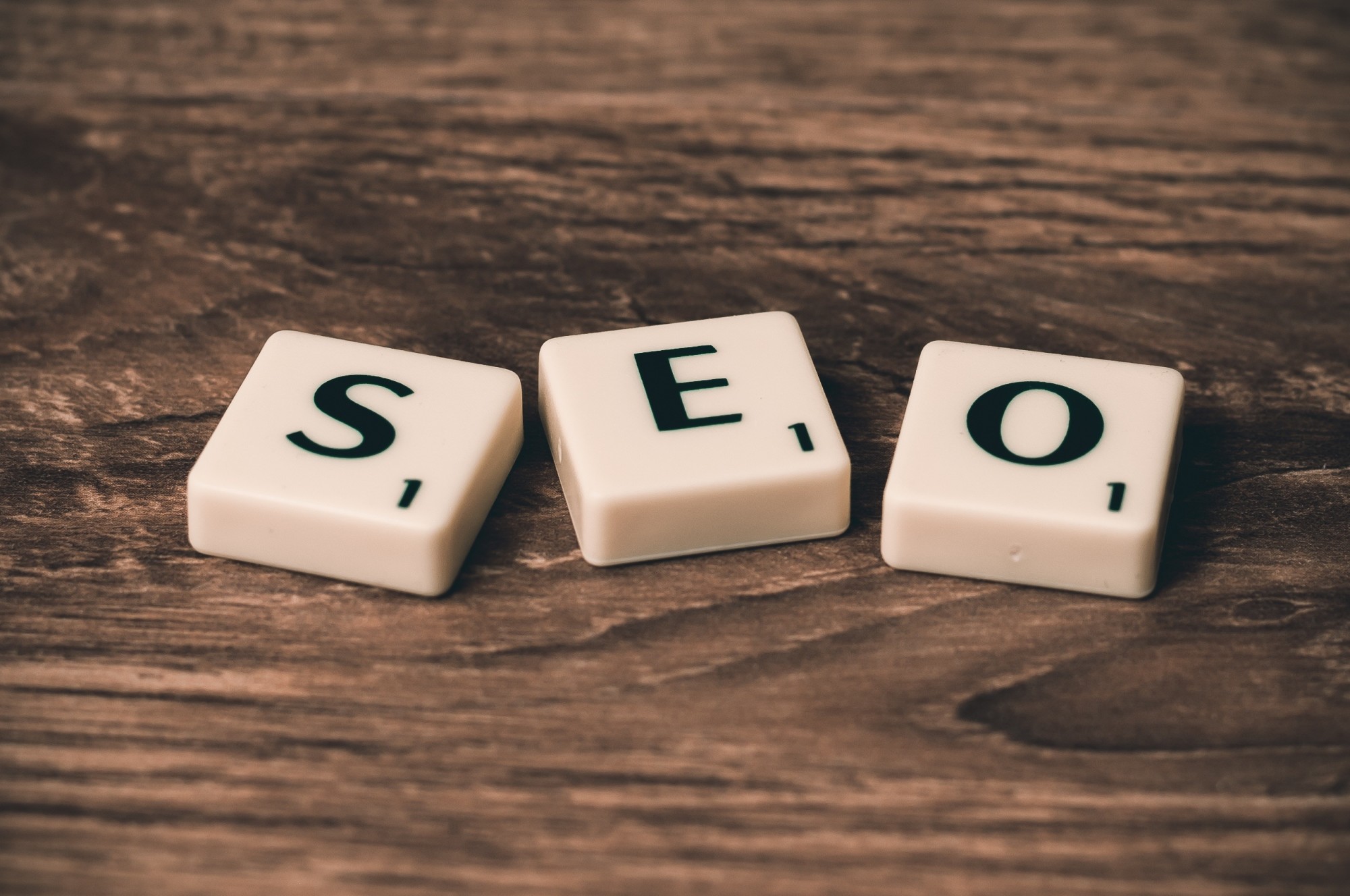 4 in 5 consumers want to see paid ads that are specific to their city or local surroundings.
If you didn't know this, then you might be failing at your SEO efforts. If that's the case, then it's okay!
SEO can be a tricky thing to tackle as a business owner. That's why it makes sense to contract the services of an SEO expert who can help you make sense of it all.
From using the wrong kinds of keywords to writing low-quality and even publishing the wrong kinds of ads, here are the top SEO mistakes you need to avoid.
What is SEO?
Before getting into the most common SEO mistakes that businesses make, it's best to answer the question of what SEO is and how it works.
So, what does SEO stand for? It's the acronym for Search Engine Optimization.
This refers to the optimization of your website so that Google and other search engines rank it higher and pull it up to the first page when someone searches for a specific keyword.
Now, you can rank higher for organic and non-organic searches. Non-organic searches are the paid ads that you see at the top and bottom of a Google search page.
These are great, and there's a lot of potential ROI if you can work Google Ads correctly. However, it's great to aim to be at the top of the page for an organic search.
This means that if someone is searching for the "best ice cream in San Diego," then your ice cream shop shows up as the number one result.
How do you get there? You optimize your content! You can do this in a few ways:
Enhancing your website's user experience. Google loves to rank websites that give users a great experience when they visit their page.
Fix broken links. Google doesn't like to rank sites that have broken links.
Constantly publish high-quality and informative blog content. Include lots of hot keywords and ensure that you're always providing value.
These are just a few of the ways that you can go about optimizing your website to enhance your SEO.
However, knowing what to do isn't the same as actually being able to effectively implement all of these aspects of SEO.
Often, companies make small mistakes that cost them a lot in the long run. Here's what to avoid.
Only Using Short Tail Keywords
If you're just getting started with SEO, it's pretty rare that you're going to rank for a short tail keyword.
Why? These are keywords that have three words or less. Usually, they have just one word. They not only tend to have a lot of competition but are also pretty general.
Using the example above, imagine trying to rank for the keyword "ice cream."
Not only is that going to be difficult as there's a lot of content online for ice cream. But, you're not going to be attracting the right kinds of customers because they're not going to be looking for ice cream specifically in San Diego.
When you're doing your own keyword research, it's best to focus more on longtail keywords.
The competition for these tend to be much lower, but it's because the search volume is also lower.
Imagine searching for "SEO expert" and then searching for "need to hire a San Diego SEO expert."
The latter probably only has a few searches, but the people who are searching for that are ready to purchase, sign, or commit to whatever they're looking for.
Neglecting Your Google My Business Page
As a local business, you need to be targeting and attracting local customers. One way of doing this is by optimizing your keywords for local searches.
However, if you don't have a My Google Business page set up, then you're not ready to fully convert that search into a full conversion.
Google continues to place importance on "near me" searches, which makes your My Google Business listing crucial.
54% of smartphone users use Google search to look up a company's business hours. 53% use it to find directions to a local store.
This means that if someone in your area is searching for "fitness supplement store near me," then you'll want to have your My Google Business page updated with hours, directions, a phone number, and more.
This is your opportunity to establish your brand's presence and ensure customers can easily contact you.
Only Focusing on On-Page SEO
On-page SEO refers to optimizing your website with keywords and quality content.
While this is a crucial aspect of any digital marketing strategy, it's also important to think about off-page SEO.
This is where most business owners fail. They focus way too much on writing SEO-optimized blogs and social media hashtags that they forget about building their online presence elsewhere.
To avoid making this mistake, set aside time each month during your normal content creation hours to cultivate content for other websites.
This can look like:
Writing high-quality and informative blogs for other websites in your industry. If you're a vet's office, for example, write a blog each month or week for a local pet food store in your town.
Creating infographics with industry-leading statistics. Publish these as soon as the stats come out. Other companies will likely publish them on their blogs and link back to you.
Answering questions on forums such as Quora. Use keywords in your answers and actually provide value. You're trying to establish yourself as an authority in your industry.
These are just a few ways to engage in off-page SEO. What's really important is that the content that you publish on other sites is keyword-rich and links back to your website.
If you really want to increase your off-page SEO game, then focus more on social media marketing.
Your social media accounts obviously have little to do with your actual website. However, establishing a strong social media brand presence can greatly increase traffic to your website.
Consider investing in things such as influencer marketing and creative YouTube marketing strategies.
This is a whole separate aspect of digital marketing, and if you're going to do it, it's best to get the help of a qualified social media marketing expert.
Not Performing Regular Website Audits
Most small business owners are so busy with other aspects of running a business that they often forget to audit their own website once it's up and running.
But, broken links can negatively impact your SEO ranking.
404 errors affect the user experience of your website, which is part of what Google looks at when it ranks your pages.
When you're putting so much time and effort into small business marketing, it's silly to let a small mistake such as a broken link affect your rating.
An SEO expert will automatically do this for you, but if you want to do this yourself, you'll need to get Google Analytics.
It's best to optimize and 404 error pages with links to other areas of your site.
This means that if there's ever a broken link, then at least when a user arrives at the error page, they'll be redirected to other potential pages so they can continue to browse your site.
Along with fixing broken links, performing regular website audits ensures that you're up-to-date on all of your content and keywords.
Take a look at your blogs and see if you can update them with recent information. You'll likely see this at the beginning of each year when companies begin to update old 2018 blogs, for example, with new 2022 data.
Take advantage of this time to also optimize your keywords. Do more research and make sure you're not still working off of keywords that aren't popular or are too competitive.
Not Publishing High-Value Content
You've probably heard of the phrase "content is king." It's so true.
A few years ago, businesses could make SEO work for them simply by writing low-quality blogs that writers stuffed with keywords. Google hadn't yet created an algorithm that could see past this kind of trickery.
Now, Google has caught on to the tricks. You have to write high-quality, valuable content to rank.
Not only that, but your readers are going to know the difference, too. SEO is about getting people to your website. When they get there, you want them to actually build a sense of trust towards your business.
This means that you're providing them with valuable content that answers their questions without trying to sell them anything.
Engage in good copywriting practices that ensure that you're balancing direct response copy with pure informative content.
You can do this by:
Publishing "How-To" articles each week. Give customers insight into how to use your product or how to improve their lives in some way.
Answering questions in the blog comments. Interact with your audience and respond to any questions they have in a timely manner.
Creating blog content surrounding questions, ideas, and lifestyles that your target audience has an interest in.
The last one is a big area with a lot of potential that most people often don't tap into.
The idea of publishing informative content is to have readers stay on your page for a longer period of time.
If you own a small surf shop San Diego, for example, then it's likely that your target audience enjoys things such as the conservation of wildlife, clean water efforts, and general environmentalism.
Even though this has nothing to do with your business in a direct manner, publishing content about these subjects will guarantee more organic traffic.
Thinking Like a Business Owner, Not a Customer
As a business owner, it's easy to get lost in the details and only look at the bigger picture.
This is a huge mistake when it comes to SEO. You have to think like a customer to win at SEO.
This starts from the very beginning when you're creating the most basic keyword list. As a business owner of a digital marketing agency, you might think that people would simply search for the keyword "digital marketing agency."
Instead, try putting yourself in their shoes. If you need digital marketing services, what would you search for in Google?
It's likely that you'd search for something more specific such as "digital marketing services near me" or even "how to optimize my blog for more traffic."
If it helps, try searching on Google yourself. Start with a basic keyword or question and see what the autocomplete function spits back out at you.
This will give you a good idea as to what people in your area are actually searching for and want to know.
Here, it's important to touch on the act of keyword stuffing. Now that you've found your ideal keywords and they're highly-targeted, you need to balance how you include them in your website copy.
Avoid overstuffing your blog and web content with keywords, as Google can recognize this and will automatically penalize your page.
Not Getting Help From an SEO Expert
We've saved the biggest mistake for last.
When it comes to optimizing your content, increasing your Google ranking, and establishing a strong brand presence, the biggest mistake you can make is not getting help from an SEO expert.
It's probably clear after reading this entire article that there are a lot of factors that go into doing SEO right.
With so many different factors, strategies, and techniques, it's hard to really formulate a solid SEO strategy if you're not an expert in the field.
If you make and sell pastries, you wouldn't entrust that part of your business to someone who's never used an oven before, right? The same goes for digital marketing.
Ready to get started with a local San Diego SEO expert? Contact us today to get closer to your goals and begin optimizing your content across the board.